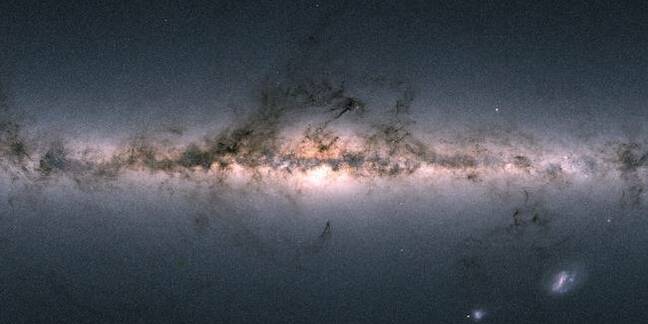 The European Space Agency (ESA) has emitted a huge dump of data from its Gaia mission to 3D map the Milky Way.
Wednesday's mega-release, containing high precision measurements of nearly 1.7 billion stars, dwarfs the first release of data in 2016, which pinned down the position of 1.14 billion stars and the distances and motion of "only" two million.
The new data includes distance indicators and motions of more than one billion stars. Thanks to the accuracy of measurements taken over 22 months, scientists are able to separate the parallax of stars (a shift on the sky caused by the Earth's orbit) from how they are actually moving through the Galaxy.
The distance to individual stars can then be measured.
Anthony Brown, chair of the Gaia Data Processing and Analysis Consortium Executive, said "The sheer number of stars alone, with their positions and motions, would make Gaia's new catalogue already quite astonishing."
Gaia has, however, done more than just capture the position of stars, as Brown continues: "But there is more: this unique scientific catalogue includes many other data types, with information about the properties of the stars and other celestial objects, making this release truly exceptional."
As well as the brightness of all the surveyed stars, Gaia also captured colour measurements of nearly all of them, measured the surface temperature of about 100 million and noted the effect of interstellar dust on 87 million.
Promises
Closer to home, Gaia catalogued the orbits of 14,000 asteroids, with a much larger sample promised in the future.
Finally, Gaia also refined the positions of half a million quasars. These bright galaxies (powered by supermassive black holes at their centres) are used as a reference frame for the coordinates of the objects in the Gaia catalogue.
Overexcited scientists are agog at the new discoveries that could be lurking inside the data.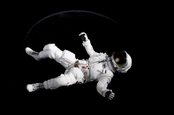 Blighty stuffs itself in Galileo airlock and dares Europe to pull the lever
READ MORE
"The new Gaia data are so powerful that exciting results are just jumping at us," said Antonella Vallenari of the Insituto Nazionale di Astrofiscia, adding "It feels like we are inaugurating a new era of Galactic archaeology!"
Günther Hasinger, ESA Director of Science, shared the sentiment, saying, "the observations collected by Gaia are redefining the foundations of astronomy."
Gaia was launched in December 2013, on a five year mission to survey the Galaxy and provide answers to questions about its structure, origin and evolution.
Operations have since been extended until 2020, pending confirmation this year, and may continue as long as 2022 if funding permits.
Whether the spacecraft will last that long is open to question, with Gaia experiencing what ESA described as a "technical anomaly" that left the satellite in a safe mode on 18 February.
The operations team recovered the satellite by switching to a secondary transponder, and investigations into the cause of the anomaly and impact are ongoing. ®
Sponsored: How to simplify data protection on Amazon Web Services