This article is more than 1 year old
Who will fix our Internal Banking Mess? TSB hires IBM amid online banking woes
Plus: CEO waives overdraft fees to keep customers on side
In the midst of its six-day online banking meltdown, which is showing no sign of letting up, TSB has hauled in the systems integration big gun or as it is otherwise known, IBM.
The British bank confirmed the signing of Big Blue this morning as part of its rather uncomfortably timed first quarter financial results for 2018, in a statement titled "We're putting things right".
The results show that operating costs increased 2.3 per cent year-on-year to £207.5m, which TSB said was "primarily due to increased outsourcing fees paid to Lloyds Banking Group".
TSB split from Lloyds in 2013 as a result of the state aid Lloyds Banking Group bagged in the financial crisis in a bid to increase competition in UK banking. (Incidentally, Lloyds outsourced data centre management to IBM last year).
It was then bought out by Spanish bank Sabadell in 2015, which announced plans to transition the bank off Lloyds' IT systems.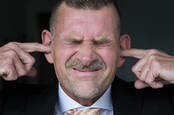 TSB outage, day 5: What do you mean you can't log in? Our systems are up and running. Up and running, we say!
READ MORE
Until that point, as TSB put it, the bank "had to settle with renting a competitor's" tech infrastructure, which "limited TSB's competitive position". It also cost about £200m for hosting each year, and the bank claimed the move to its own systems would shave off £160m annually.
In 2015, Sabadell said the £450m provided from Lloyds Banking Group under state rules would be "more than sufficient" for the switch of its core banking systems from Lloyds' to a newly developed version of its Proteo system. That was designed in 2000 specifically for mergers, and is based on Accenture's Alnova system.
But the transition of the 5 million-plus customers and 1.3 billion records to the new platform created by the banks, Proteo4UK – described as the biggest undertaken in Europe – has, as CEO Paul Pester admitted today, been an "incredibly bumpy" move.
Proteo4UK is a new core banking system with TSB-specific customer-facing components, and TSB CIO Carlos Abarca told a financial tech news site at the end of last year that it was running "in a very active mode" out of two data centres in the UK.
TSB added that Teradata would support data acquisition, IBM Infosphere would provide data integration, and MicroStrategy data exploitation, while the LinkedIn profile of someone working on the integration for TIBCO gives further hints of the technologies the platform is based on.
Now, however – possibly to appear to be taking fresh action to gain control of the situation – TSB has said it has appointed IBM in a systems integration role.
This is "to help identify and resolve performance issues in the platform", the bank said, and Big Blue will report direct to TSB's boss. (Presumably customers will be hoping IBM does a better job for the bank than they did for ad giant WPP last year.)
Meanwhile, the bank was desperately trying to fight the terrible press and keep its customers happy, promising that no one would be "left out of pocket". This includes waiving overdraft fees and interest charges for retail and small business customers for April.
TSB is also reinstating the 5 per cent AER interest rate of its Classic Plus account, which it dropped down to 3 per cent last January.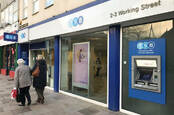 TSB boss: We know everything's working, you just can't see that
READ MORE
The bank reasserted that customer data was "safe" after some 402 users saw information that TSB "would normally not show them" for 20 minutes on Sunday evening – which many reported as being other people's bank accounts.
But the bank claimed that "each of these instances were 'connected accounts' where third party access had been granted, typically to family members" and that no personal customer information was shared.
"TSB has also tracked every payment made by these customers' accounts and is speaking to every customer to confirm each payment's validity," it said. "TSB's CEO has written to each customer apologising and TSB has informed the Information Commissioner's Office."
But the damage has been done – vast numbers of Twitter users and numerous Reg readers have been reporting plans to switch banks (as soon as they can access their money again).
In its Q1 results, the bank boasted that 6.6 per cent of all customers switching banks or opening a new account in the past year chose TSB. El Reg imagines that figure wont't be quite so high after this week's chaos. ®