In March, Telstra acquiesced to allegations from Australia's competition regulator that it was helping scammers load up unwanted services on customers' mobile bills.
Now, the carrier is counting the cost of its Premium Direct Billing SNAFU: the Federal Court has handed the carrier an AU$10 million fine.
The action was brought by the Australian Competition and Consumer Commission, which accused Telstra of breaching the Australian Securities and Investments Commission Act by charging up to 100,000 customers for games and ringtones the ACCC said they "unknowingly purchased".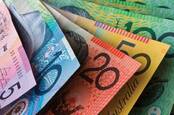 ACCC clamping down on Premium Billing Direct payments
READ MORE
In March, Telstra reached an agreement with the ACCC to find affected customers and offer them refunds.
Premium Direct Billing let companies accept subscribers and bill their Telstra accounts, without the customer ever verifying their identity or payment details.
Australia's other two carriers (Optus and Vodafone) and resellers are already on notice, with ACCC chair Rod Sims quoted saying the commission is "now examining the third party billing services offered by other carriers and will not hesitate to take enforcement action if we believe they are breaching the law".
The Federal Court finding was by consent, meaning Telstra decided not to fight the fine. ®