The Australian Labor Party (ALP) may be on the way to dropping its policy commitment to a fibre-to-the-premises national broadband network (NBN).
The Party's current policy platform (PDF) states, in its section on the NBN, that "Fibre is the end game. A National Broadband Network for the 21st century will be rolled out across Australia, but because of the Coalition's limited vision, it will now need to be built in two stages rather than one."
As spotted by industry newsletter Comms Day, a new Consultation Draft (PDF) of a national platform released ahead of the party's July 2018 national conference now offers the following sections on NBN policy:
Labor will hold the Liberal Government to account for the roll out of a second rate NBN, and work to deliver for all Australians a network that is fast, reliable and affordable.
Gone is the explicit mention of fibre as the final state of the NBN
The draft platform's section on "Australia's Cities" retains a mention of FTTP.
The current platform offers a policy to "Support connectivity and productivity through fibre-to-the-premise National Broadband Network."
The draft updates that language to this: "Coordinate federal government policy and federal government work with states, territories and local government to support connectivity and productivity through fibre-to-the-premise National Broadband Network."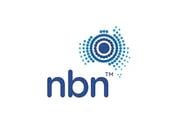 nbn™ scoreboard: our new way to look at Australia's national broadband network
READ MORE
The draft is just that and the ALP has called for comments, which you can make here.
It will be interesting to see if the language in the NBN section of the platform changes. Even if the ALP wins the Australian federal election due between August 2018 and May 2019, the overwhelming majority of the NBN will have been built or planned. Calling for a halt to rebuild the remainder with fibre would mean further delays for the last Australian homes and businesses to receive an NBN connection, which could be politically poisonous.
nbn™, the company building and operating the NBN, has given the ALP an out by planning upgrades to DOCSIS 3.1 and G.fast. The ALP could tweak its platform to emphasises swift implementation of those upgrades, plus changes to nbn™ operational policy to tweak wholesale pricing decisions so that speeds go up and prices don't (so much). Doing so could represent a "stage two" to deliver on current policy and represent a "holding to account".
Such tweaks could also deliver on another promise in the draft: a commitment "to ensuring consumers remain at the core of its communications policy, and for Australians to have a good lived experience over the National Broadband Network."
The Register has contacted shadow communications minister Michelle Rowland's office to ask for comment on the absence of FTTP from the draft platform and will update this story if we receive a meaningful reply. ®
Similar topics