Brit healthcare system inks Windows 10 install pact with Microsoft
Cash splashed from £150m cyber resilience pot
The UK government's Department of Health and Social Care has inked a deal with Microsoft to upgrade all NHS machines to Windows 10 – in a supposed attempt to boost resilience following the WannaCry incident last year.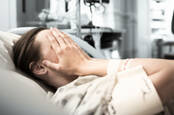 On the NHS tech team? Weep at ugly WannaCry post-mortem, smile as Health dept outlines plan
READ MORE
The upgrade is part of the department's plans to splash a further £150m over the next three years to improve the NHS's standing against attacks. No cost or timescales were disclosed for the Windows 10 project.
Under the plans, it will also spend £21m to upgrade firewalls and network infrastructure at major trauma centre hospitals and ambulance trusts, and £39m to address infrastructure weaknesses.
However, trusts have been criticised for not doing enough to strengthen systems one year on from the outbreak of WannaCry ransomware, which disrupted one-third of NHS trusts and led to 6,900 cancelled appointments.
So far every single one of the 200 NHS trusts in the UK assessed for cyber security resilience has failed an on-site assessment, while Accounts Committee head Meg Hillier recently gave trusts a lashing for failing to agree on an action plan.
Jeremy Hunt, the Health and Social Care Secretary, said: "We know cyber attacks are a growing threat, so it is vital our health and care organisations have secure systems which patients trust.
"We have been building the capability of NHS systems over a number of years, but there is always more to do to future-proof our NHS as far as reasonably possible against this threat. This new technology will ensure the NHS can use the latest and most resilient software available – something the public rightly expect."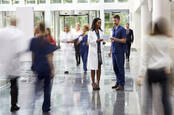 NHS Digital to probe live-stream spillage of confidential patient info – after El Reg tipoff
READ MORE
The Microsoft deal will also allow NHS trusts to update systems with the latest Windows 10 security features.
Although Windows 10 updates have not, of course, been without a number of bugs.
Microsoft pulled its support for Windows XP some four years ago. However, it later transpired that Windows XP machines weren't necessarily the main vector in spreading the Wannacry virus, with many machines simply crashing rather than spreading the infection.
Some researchers believe the bigger problem was unpatched machines on other versions of the operating system: Vista and Windows 7. ®