+COMMENT The Australian government has published its formal response to proposals to turn its citizens into Facebook-like data points, promising AU$65 million to spread the Big Data love.
The Data Availability and Use inquiry was established in 2016 and delivered its report in 2017. Yesterday, the government finally released its response [PDF] to the report.
The foreword to the response, attributed to MP Michael Keenan as Minister Assisting the Prime Minister for Digital Transformation, lays down the government's priority: "our nation's capacity to remain competitive in the modern, global economy relies on our ability to harness the power of our nation's data".
Minister Keenan wrote that three features will underpin the data use plan:
A new Consumer Data Right will give citizens greater transparency and control over their own data;
A National Data Commissioner will implement and oversee a simpler, more efficient data sharing and release framework. The National Data Commissioner will be the trusted overseer of the public data system; and
New legislative and governance arrangements will enable better use of data across the economy while ensuring appropriate safeguards are in place to protect sensitive information.
The government proposes the data right would be overseen by the Treasurer, with a group of consumers, industry, privacy advocates and "the technology community" to be part of a "Data Standards Body".
That body "will facilitate collaboration on data access and transfer standards", the report said.
Minister Keenan and his successors would get rid of "barriers" to data access like "lack of standardised and transparent approaches to data sharing and release, and unnecessarily complex data access processes".
Independently of those two streams, the National Data Commissioner will "promote technical best practice and ethical uses of data; and drive cultural change towards greater use and reuse of data".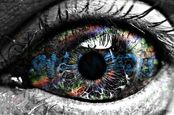 Oz government wants much more personal data sharing
READ MORE
Consumers' data rights are focussed not on their ability to demand privacy, but rather the right to instruct a service supplier such as a bank to transfer data to another bank (for example, in the case of someone moving their business from one to the other).
Banks, telcos, energy first to share - because we trust them, right?
The government wants the banking, energy, and telecommunications industries to be the first sectors to implement the data right, and standards for "protection, access and transfer of data" will be developed by government and industry.
The budget-strapped Office of the Australian Information Commissioner will handle complaints, while the Australian Competition and Consumer Commission will handle competitive aspects of the system.
Where the data is biggest is where the government's got the Big Data bug, and that's where the National Data Commissioner will be set to work.
Realising benefits from data for all Australians needs a powerful champion with a mandate to unlock the productivity benefits of valuable datasets, identify opportunities for improved data use, and build national frameworks and guidelines.
The NDC's mandate is to "provide a consistent and well-defined approach to data management, including proactively managing risks, dealing with complaints* and monitoring the integrity of the data sharing and release framework", and it will get "technical guidance and support" from the Australian Bureau of Statistics.
(*Hang on, we thought the OAIC was charged with dealing with complaints – see above).
The government said a group of "Accredited Data Authorities" will act as "catalysts for efficient and safe sharing and release of data", and will "be a key part of the governance framework".
As has happened with other Australian government initiatives, the Accredited Data Authorities will draw on the UK for its inspiration.
Blighty's "Five Safes" approach, described at Wikipedia as a "framework for helping make decisions about making effective use of data which is confidential or sensitive" with a particular focus on statistical data, is cited as the model for the Accredited Data Authorities to follow.
+Comment: In spite of the government's commitment to Big Data as the future of the nation, governance in Australia is littered with decisions that run counter to evidence from the data to hand.
For example, it's been known for years that Centrelink's "Robodebt" income calculations are deeply flawed, and the debts raised on that basis are arguably illegal (discussed in detail here by Emeritus Professor at Sydney Law School and Visiting Research Professor at UTS Terry Carney) – yet the government refuses to reconsider the system and has declared it successful.
Politicians around the world are repeatedly warned not to tamper with encryption, but remain wedded to the idea that encrypted messages can be recovered without putting citizens at risk.
Or, if you seek a more mundane example: the biggest data-hordes in the world belong to the likes of Facebook and Google, both of which frequently misdirect advertising, misinterpret user behaviour and find themselves shocked - SHOCKED! - when they become targets for the unscrupulous.
The government is seeking a mandate to wrap as many of its data sets together as possible – de-identified, of course, because that works so well – but with only scant evidence that it can deliver better policy as a result.
Data quality is a glaring omission from the whole strategy, and for good reason: it would be easy to spend $65 million trying to get citizen data accurate throughout the federal government's agencies without finishing the project.
A worrying detail highlighted by consultant Justin Warren in this Twitter thread is that the greatest protections in the government's mind don't apply to citizens at all: "Importantly, the new legislation will not affect existing protections applying to particularly sensitive data, such as national security and law enforcement data"; and later, he adds: "It'll all be about the Big Data Exceptionalism of the unlimited magical benefits to society if we submit to total surveillance".
And then there's the fact that this report, and response, seemingly lag comparable efforts by years. In 2013 we reported on how New Zealand used data on academic achievements, truancy records and benefits paid to family members to avoid poverty traps. Australian ministers visited NZ in 2014 to learn more about how it does things. And here we are in 2018 with a report on how to get busy doing similar stuff ourselves. ®
Similar topics