Juniper revenue dries up, company says clouds to rain cash soon
New accounting rules, slow service provider sales blamed for thinning profit
Juniper turned in a loss for the first quarter of financial year 2018, but it performed ahead of its previous guidance for the quarter – and along with the usual explanations (customers replacing hardware with software, US service providers not spending, project delays and so on), a change of accounting standards was blamed for much of the result.
The essential details of the Gin Palace's Q1 were $1.08bn of revenue, down 11 per cent year-on-year, GAAP operating margin shrinking year-on-year from 12.8 per cent to 5.1 per cent, and GAAP net income was 68 per cent down year-on-year to $34.4 million.
CEO Rami Rahim predicted, however, a return to growth by the end of 2018, a "transition year" for Juniper. Rahim added that "I remain confident that Juniper controls its own destiny", indicating he doesn't expect a bunfight with activist investors any time soon.
CFO Ken Miller told the company's financial conference call the biggest dent in its results came from a change in accounting standards: the ASC 606 accounting standard*, which governs how customer contracts are recognised. This meant "product deferred revenue was $159m, down $123m and 44 per cent year-over-year...without the impact of [new accounting standard] ASC 606, deferred product revenue would have been up approximately 19 per cent year-over-year," Miller said.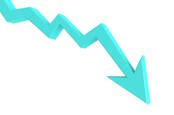 Pour yourself a tall one, Juniper investors. It's lost money again
READ MORE
Security was he only product segment to record year-on-year - up 11 per cent to $75m; routing fell 22 per cent to $408m, switching shed five per cent to $230m, and services eased five per cent to $372m.
According to Rahim, the transition by Juniper's largest customers from the MX to the PTX platform, was a major headwind for the company in the quarter i
He also said cloud customers are expected to be a bright spot through 2018, because "projects that were previously on hold have started moving to deployment". That should show up routing and switching segments through the year.
Both the Americas and the Asia-Pacific regions were down 17 per cent year-on-year (finishing at $588m and $187m, respectively), but EMEA grew eight per cent year-on-year to $308m.
As for the future, Miller said: "Customer spending remains dynamic and difficult to predict", but the company expects a return by the third quarter to year-on-year growth.
US carriers – the service provider segment – are still a tough row to hoe, Miller said: "They're really thinking hard about how they're going to move towards cloud architectures," and in this quarter, "we had a couple of large telco customers [that] just didn't spend as much as they did historically."
He didn't identify those telcos, but it's well-known that both AT&T and Verizon have embraced a white-box approach to their core networks.
Rahim said: "We're pleased with the pace of [the cloud transition] – certification of products is well underway, and in some cases deployment has started."
As a result, he said, the PTX platform represented "more than 80 per cent" of cloud routing ports shipped "on a 10 gig-equivalent basis", but that comes at a cost, because that platform is "meaningfully" cheaper on a per-port basis, and it's also a lower margin product on a per-port basis.
Service providers are more likely to stick to the MX platform, he said, because it's better suited to their demands for "feature flexibility and service delivery models". Rahim added that the MX is slated to receive future investment as a result.
The results are linked here. ®
*Bootnote: About the ASC 606 accounting standard, Juniper explained its full impact in this note:
"The adoption primarily impacted the following areas:
Allocation of revenue between product and services;
Recognition of revenue from sales to distributors upon delivery of the product to the distributor rather than delivery of the product to the end customer;
Estimating variable consideration of revenue for certain contractual clauses that previously precluded revenue recognition;
Recognition of revenue from certain software licenses, which were previously deferred and recognised over time, are now recognised at the time of delivery.