Virtual desktops won't save cash in clouds or on-prem. So why care?
Because they might save operational costs and improve security. If you do it right
---
Don't buy either desktop virtualization or desktop-as-a-service solely to save cash. Don't assume that because server virtualization went well the same will happen for desktops. And don't assume that the cloudy desktops are cheaper and easier than on-premises virtual PCs.
So said Mark Lockwood, a research director at Gartner for Technical Professionals, at the firm's Infrastructure, Operations Management and Data Center Summit in Sydney, Australia on Monday.
Lockwood's talk, titled "VDI or DaaS? Making the Right Virtual Desktop Decision" pointed out that either flavour of virtual desktop has potential to save you capital because you won't be shelling out for PCs. But desktop virtualization (VDI) does have capital costs and they can be hefty because you need some weighty data centre infrastructure. Even after you buy that kit, you still have the infamously costly and complex burden of managing operating systems.
Desktop-as-a-service (DaaS) like Amazon Workspaces relieve you of OS-wrangling chores, but at a price premium. Lockwood said best-practise users of on-premises VDI deliver desktops for about US$300/user/year but an Amazon Workspace used full time will cost about $500 while VMware's Horizon DaaS costs about an extra $100 a year.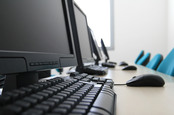 Cloudy desktops are as mature as cloudy servers … from 2008!
READ MORE
So why bother with either VDI or DaaS? Because there's lots of value in the improved security both approaches to virtual desktops offer by making data non-persistent on client devices. Both also let you rebuild desktops in a flash by just spawning a new one, and remove the need to have sysadmins roam around fixing machines on desks.
But both also have problems. Lockwood said VDI works nicely with latency of between 100 and 180 milliseconds, but at 200 milliseconds your users will be burning you in effigy. You'll therefore need to consider how many data centres you'll need, and where to put them, in order to satisfy users. And if you need more than one data centre, watch costs soar. DaaS therefore has the advantage of being served from multiple locations clouds that may give you a chance to get users closer to the action.
But even that won't help if you don't consider whether your apps are suitable to virtual desktops, as such environments put a lot of stress on CPUs. Processor-intensive apps like anything to do with video or 3D modelling may not thrive no matter how low the latency. Even the likes of Skype for Business can't be assumed to enjoy life on a virtual desktop.
"It is so easy for VDI to get a black eye and so difficult to restore its reputation," Lockwood said, therefore also counselling deep consideration of matters like whether users need offline access to data and the immaturity of options for virtual Linux desktops.
He also suggested consideration of where data resides, as if it has a long way to go to reach an on-prem VDI rig that will degrade the user experience. As more data moves to the cloud, he said DaaS may become more attractive because speedy access within big providers' networks should improve the virtual desktop experience.
His final recommendation was that you can choose to ignore virtual desktops entirely if you can't articulate obvious security or productivity benefits and that doing so is a safer course of action than letting yourself be pressured into adoption of either. ®