This article is more than 1 year old
Xerox CEO resigns as company caves to activist investors
Fujifilm deal in doubt as Carl Icahn and pals win big
Activist investor Carl Icahn and his partner in litigation Darwin Deason have reached a settlement with Xerox in a proxy war and litigation arising out of the January Fujifilm-Xerox transaction.
After Fujifilm agreed in January to take control of Xerox, Icahn (who with Deason owned 15 per cent of Xerox) complained he was left a "passive minority owner of a Fuji subsidiary".
Icahn and Deason therefore initiated a lawsuit filed in April.
Now, Icahn and Deason have settled the Xerox side of their complaint, and it looks like a comprehensive win to the pair. The settlement is here [PDF] and Xerox's announcement is here.
Unless something derails the deal, Xerox will appoint Icahn Enterprises' Keith Cozza to its board, along with Nicholas Graziano, Scott Letier, Jay Firestone, Randolph Read and John Visentin.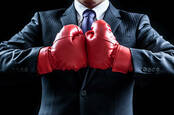 Xerox CEO accused of seeking Fujifilm tie-up against board's instructions
READ MORE
Visentin will be vice chair and replace Jeff Jacobson as CEO, and a bunch of current Xerox board members will depart (Robert Keegan, Charles Prince, Ann Reese, William Curt Hunter, Sara Martinez Tucker and Stephen Rusckowski).
Jacobson was a particular target of Icahn's ire, since Icahn and Deason had accused him of rushing into the Fujifilm deal and acting against board instructions (something the board denied in April).
The Fujifilm transaction had resulted in the joint venture between Xerox and Fujifilm buying out Fuji's stake in itself, with Fuji using the proceeds of that to acquire Xerox.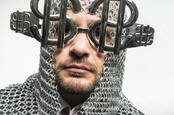 Fuji Xerox's chairman resigns over 'improper accounting'
READ MORE
The Xerox board explained that its decision was made to avoid the "risk and uncertainty of prolonged litigation."
The new board will meet to "discuss strategic alternatives", with the Fujifilm deal back under the microscope, because those alternatives include "terminating or restructuring Xerox's relationship with Fujifilm and the proposed transaction with Fujifilm."
There's no hint of the new board's longer-term plans for Xerox. The deal would have trimmed $1.7bn from the combined company's costs, and the Fuji-Xerox joint venture was still recovering from a 2017 accounting scandal.
If the deal is dissolved, it would also deny Xerox shareholders a special cash dividend worth $2.5bn. ®