This article is more than 1 year old
US military base stores pull Huawei, ZTE kit off the shelves
'Hang on, we're selling what? In our stores? To our people?
America's Department of Defense has banned all Huawei and ZTE devices from sale in all Defense Exchanges - the shops offered to military personnel and veterans.
The ban was confirmed by DoD spokesperson David Eastburn, who told Stars & Stripes the Defense Department's undersecretary for personnel and readiness issued a ban covering the two companies' phones, mobile broadband modems and "related products from locations worldwide".
Eastburn was quoted as saying "it was not prudent for the Department's exchange services to continue selling these products to our personnel", because of US intelligence concerns at their security.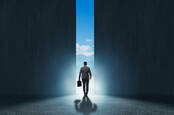 Huawei CEO sings 'Bye, bye, mister American Pai', trims US C-suite
READ MORE
Eastburn said the Pentagon also considered an outright ban on personnel owning Huawei or ZTE devices, even those purchased independently of the Defense Exchange network.
Showing an entreprenuerial attitude worthy of Milo Minderbinder in Catch-22, the now-blacklisted gadgets were carried by a Defense Exchange outlet at the Ramstein Air Base in Germany, and discovered by Stars & Stripes.
In mid-April, the US Department of Commerce banned US companies from supplying kit to ZTE. The seven-year ban was imposed in response to a 2016 finding that ZTE busted sanctions by selling kit to Iran.
That net spread wider last week, with The Wall Street Journal reporting a Justice Department investigation into whether Huawei had also breached Iran sanctions.
The South China Morning Post later claimed Huawei was getting ready to drop Android in favour of its own operating system, should a US ban materialise.
The company had already all-but-given-up on its US aspirations.
In February, the directors of the NSA, CIA, FBI, National Intelligence, Defense Intelligence Agency and National Geospatial-Intelligence Agency testified to the US Senate that they worried about Huawei and ZTE being part of China's intelligence-gathering apparatus. ®