This article is more than 1 year old
LG's flagship arrives with <checks script> ... G7 what now?
G7ThinQ. You don't make it easy to get an audiophile treat, LG
It's a sign of the times that of the big four UK operators, only O2 will stock LG's flagship, which launches this week: the "G7 ThinQ".
(That's how we shall write it: LG wants everyone to write the second word in superscript, which is a non-starter.)
Huawei's big budget marketing steamroller is muscling former Tier One contenders like Sony, Motorola, and HTC out of the high street distribution channels. LG is hanging on by its fingertips.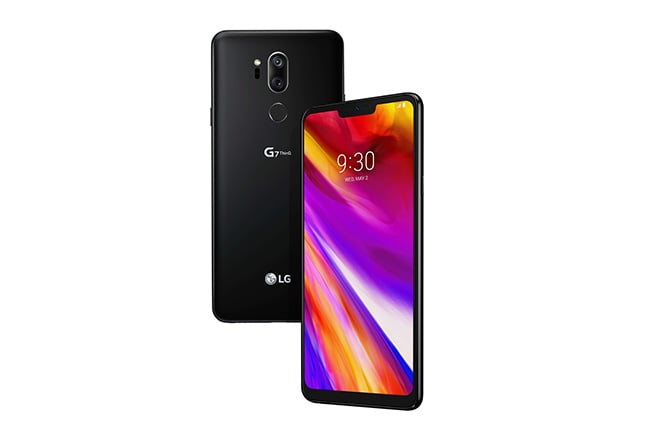 The ThinQ, from front and back
Yet the awkwardly monikered mobe, announced a month ago, is the obvious choice for audiophiles. Other manufacturers reason that with so much background noise on the move, there's no point building in high quality audio support. LG begs to differ. The G7 incorporates the Quad DAC from the V30 – which didn't get a UK release at all. The body of the device, which is substantial given the 6.1-inch diagonal, is used as an audio chamber.
Panel maker LG also rarely disappoints with a display, and this turns up to 1,000 nits, sufficient to be readable in the brightest outdoor environment.
Other than that, the phone fulfils 2018 expectations rather than exceeds them: a notched display, IP68 waterproofing, Qi wireless charging – nothing to excite particularly here. Unless you think "AI assistance" in the camera is a boon rather than a curse. With the Huawei P20 Pro we found it was a mixed blessing: the aggressive object recognition often imposed filters we didn't really want, producing strange results: while shooting in Pro mode (to produce RAW files) with the AI turned off loses you the useful focus tracking.
The styling is fairly generic 2018 too, which is a pity: I liked the leather-clad G4 but the company was badly burned by the modular experiment, and now opts for safety first.
The G7 arrives in June with 4GB/64GB or 6GB/128GB of RAM/storage. ®