This article is more than 1 year old
LLVM contributor hits breakpoint, quits citing inclusivity intolerance
Discrimination is unethical, developer declares
Rafael Avila de Espindola, one of the top contributors to the LLVM compiler toolset, has cut ties with the open source project over what he perceives as code of conduct hypocrisy and support for ethnic favoritism.
In a message posted to the LLVM mailing list, de Espindola said he was leaving immediately and cited changes in the community.
"The community change I cannot take is how the social injustice movement has permeated it," he explained. Previously, he said, no one cared about his religion or politics. The focus was purely technical.
That's no longer the case, he contends, pointing to a code of conduct that was recently adopted. That code says the community tries to welcome people of all political beliefs, but de Espindola says that's not true for those who disagree with the code of conduct.
Because conference attendees are required to agree to the code of conduct, de Espindola says he can no longer attend such events.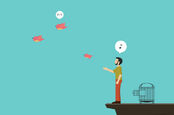 Merry Xmas, fellow code nerds: Avast open-sources decompiler
READ MORE
"The last drop was LLVM associating itself with an organization that openly discriminates based on sex and ancestry," said de Espindola. "This goes directly against my ethical views and I think I must leave the project to not be associated with this."
The organization in question is Outreachy, a group that provides paid three-month internships ($5,500 + $500 in travel expenses) for underrepresented groups in the tech industry.
As Outreachy explains on its website, "Outreachy internships are open internationally to women (cis and trans), trans men, and genderqueer people. Internships are also open to residents and nationals of the United States of any gender who are Black/African American, Hispanic/Latin@, Native American/American Indian, Alaska Native, Native Hawaiian, or Pacific Islander."
In other words, US-based Caucasians and Asians are not eligible.
The Register asked de Espindola to elaborate on his concerns but he declined. We also asked Outreachy for comment. No word so far.
de Espindola's crie de coeur received a sympathetic reception from another developer on the list, Joe Eagar, who questioned the assumption that those categorized as white people should be treated as an undifferentiated privileged class.
"What kind of idiot thinks hundreds of millions of highly diverse people (ethnically, religiously, culturally) can all be unfairly privileged at once?" he wrote. "There's something disgustingly racist about the idea that white people are so awesome as to never have conflicts with each other."
The discontent of de Espindola echoes socio-political clashes at Google (James Damore), Mozilla (Brendan Eich) and YouTube. It also harmonizes with recent fretting that Facebook is biased against conservatives (to be investigated by a panel without liberals).
Via Twitter, Chris Lattner, the creator of LLVM, Apple's Swift programming language and the Clang compiler, expressed regret that de Espindola had left and praised him for upholding his beliefs but stressed that the need for an inclusive LLVM community.
"I am definitely sad to lose Rafael from the LLVM project, but it is critical to the long term health of the project that we preserve an inclusive community," said Lattner. "I applaud Rafael for standing by his personal principles, this must have been a hard decision."
Lattner's spouse, Tanya, a former Apple compiler engineer who now heads the LLVM Foundation, happens to be the person who posted the notice to LLVM's mailing list – cited by de Espindola in his goodbye – that the open source project would be sponsoring an Outreachy internship. ®