Former Volkswagen CEO indicted over emission cheating conspiracy
US Justice Department seeks to punish diesel deceivers
Martin Winterkorn, the former CEO of Volkswagen AG, has been indicted on charges of conspiracy and wire fraud by the US Department of Justice.
The 70-year-old stepped down from the German carmaker in September 2015, following revelations that the company had been cheating on diesel engine emissions tests using software designed to dupe regulators.
The indictment alleges that Winterkorn conspired with company executives and employees to violate the Clean Air Act and defraud the US and customers living there by falsely claiming that its "clean diesel" vehicles met US emissions requirements.
It includes three counts of wire fraud related to that scheme.
"Volkswagen deceived American regulators and defrauded American consumers for years," said Matthew Schneider, US Attorney for the State of Michigan, in a statement. "The fact that this criminal conduct was allegedly blessed at Volkswagen's highest levels is appalling."
The indictment charges that Winterkorn was informed of the cheating scheme in July 2015 and approved a strategy aimed at keeping US regulators in the dark. The scheme came undone when a company employee, in response to a regulator's questions, admitted that VW had been using software to cheat on emissions tests.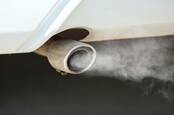 US docs show Daimler may have done a Dieselgate – German press claims
READ MORE
The Department of Justice initially filed a lawsuit against VW in January 2016. In March 2017, VW pleaded guilty to the criminal charges and acknowledged that it had installed software designed to modulate harmful nitrogen oxide output depending whether the vehicle was being tested or driven on a road.
As part of its plea agreement, VW accepted a criminal penalty of $2.8 billion. This is significantly less than Credit Suisse's 2015 estimate that the scandal could end up costing as much as $87 billion.
In December 2017, Oliver Schmidt, a German citizen who ran VW's engineering office in Michigan, was sentenced to seven years in prison and fined $400,000 for his role in the scandal. In August that year, James Liang, a German citizen and VW engineer, received a prison sentence of just over three years.
Five other VW execs and managers have been indicted but remain at large. In addition, a former manager of VW subsidiary Audi AG, an Italian citizen, has been charged but remains in Germany pending extradition.
If extradited from Germany and found guilty, Winterkorn faces a maximum of 65 years in prison if convicted on all charges – 5 years for the conspiracy charge and 20 years per wire fraud charge. ®