This article is more than 1 year old
HPE makes Nimble nimbler and fatter, its mutants get dedupe
Flash be Nimble, Flash be quick
HPE has condensed, upgraded, future-proofed and guaranteed Nimble storage, both its all-flash and hybrid product lines.
These Nimble arrays are positioned underneath the main 3PAR arrays and top-end XP arrays, OEM'd from Hitachi. The 3PAR arrays have a broader feature set than Nimble arrays which have out-of-the-box simplicity and ease of use.
Nimble has an all-flash array AF series line, a hybrid disk-flash Adaptive Flash CS series of products, and an SF (Secondary Flash) product.
AF series upgrade
HP has condensed five existing all-flash array products into four new ones. The existing and upgraded all-flash array models and max raw capacities look like this:
| Existing | Max Raw Capacity TB | New | Max Raw Capacity TB |
| --- | --- | --- | --- |
| AF1000 | 46.2 | AF20 | 46 |
| AF3000 | 91.3 | AF20Q | 46 |
| AF5000 | 183.6 | AF40 | 184 |
| AF7000 | 322.2 | AF60 | ? |
| AF9000 | 553 | AF80 | 1,106 |
The AF3000 effectively goes away. The AF80 doubles the AF9000 capacity. The AF20Q differs from the AF20 in that its maximum effective capacity (after data reduction) is 128TB while the AF20 goes up to 168TB. The tech specs on HPE's website say the AF20Q can have a maximum of 24 drives per enclosure while the other new AF models can have 48.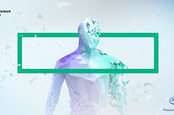 HPE showers trios of storage boxes and servers on SMEs
READ MORE
These specs don't supply any details - yet - for the AF60, but HP's Dave Kresse, SVP and general manager for Nimble storage, says the AF40 and AF60 give HPE a huge price/performance advantage.
HP has not revealed any details about the new array products' controllers, though we imagine Xeon SP processors feature in them.
The AF40 is claimed to have up to 220 per cent better price/performance than the previous system; presumably the AF5000. The AF80 has less than 1 microsecond latency.
We're told each controller has 2 x 10GbE ports built in. Optional ports are 1GbaseT, 10GbaseT, or 10GbE SFP+, or 8/16G Fibre Channel.
The SSDs are neither the fastest nor the largest, being SATA ones with 240GB, 480GB, 960G, 1.92TB, and 3.84TB capacities. The existing products can have up to two expansion shelves, while the new ones have just one. This AFS2 expansion shelf holds 24 SSDs.
The maximum effective capacity of the AF series goes up from the AF9000's 3PB to the AF80's 4PB.
NVMe and SCM
The new arrays are ready to incorporate storage-class memory (SCM) and NVMe drives, and NVMe-over-Fabrics interconnects, with HPE joining Dell, IBM, Kaminario, NetApp and Pure in this regard.
SCM should provide a 10X reduction in latency compared to NVMe flash, HPE claims.
NVMe adoption will occur, it reckons, in three phases:
NVMe and SCM NVDIMM read cache,
NVMe SSDs,
NVMe-over-Fabrics.
NVMe-oF is seen as having an eco-system dependency, and HP says the three phases are not necessarily dependant upon each other.
Adaptive Flash AF Series
The hybrid flash-disk products are called Adaptive Flash and the new models are:
| New Products | Max Raw Capacity TB |
| --- | --- |
| HF20 | 210 |
| HF20H | 211 |
| HF20C | 1,260 |
| HF40 | 504 |
| HF60 | 1,260 |
The CS series max raw capacity is quoted with expansion and thus not directly comparable to the HF series capacity numbers per base enclosure, eg; CS7000.
These HF arrays, except the HF20C, support inline, variable block size deduplication which, HPE claims, makes them: "the most efficient hybrid arrays in the industry by a wide margin." They can have up to six expansion shelves.
The HF20C is thought of as a "cheap and deep" array with no deduplication.
A separate SF product goes away, being incorporated in the new HF arrays. HPE says: "The Adaptive Flash array is a Hybrid Flash array for mixed, primary workloads where cost-efficient flash performance is important. It works as a Secondary Flash array for backup and disaster recovery while also allowing customers to run meaningful workloads like quality assurance, test-dev and reporting."
The maximum effective capacity of the HF range for normal workloads is up to 5,080TB after deduplicating the usable capacity of up to 1,116TB. But an amazing 18,288 TB is claimed as the maximum capacity for backup and data reduction workloads, with an 18:1 data reduction ratio.
HPE says these new HF systems have an up to 200 per cent or more price-performance improvement compared to the existing CS series Adaptive Flash array products. The HF60 is claimed to have 65 per cent higher performance than the equivalent CS model; presumably the CS7000.
Store More guarantee
For the AF series HP guarantees that customers will store more data per raw terabyte of storage than any other vendor's All-Flash array.
It claims the AF systems are now the most capacity-efficient all-flash array on the market. If HPE is not able to meet the storage efficiency of an all-flash competitor, it will provide the necessary incremental storage for free.
This is, HPE clarifies: "a pre-sales only guarantee."
The upgraded Nimble AF series and new HF Adaptive Flash series products are available now. No prices were supplied. ®