This article is more than 1 year old
Kremlin's war on Telegram sees 50 VPNs stopped at the border
Viber said to be next target of stop-terrorists-talking effort
Russia's telecom regulator Roskomnadzor has taken a more granular approach to its battle with Telegram: instead of deep-sixing IP addresses by the millions, it says it's blocked 50 VPN providers from landing traffic in the country.
At the end of last week, the regulator's deputy head Vadim Subbotin told state newsagency TASS that it had identified and blocked 50 VPNs and anonymisers "for the time being".
Empowered by a court decision, in April Roskomnadzor black-holed around two million IP addresses from AWS and Google into DNS hell to try and stop locals using Telegram.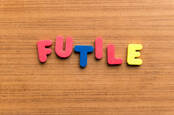 Google, AWS IPs blocked by Russia in Telegram crackdown
READ MORE
In late April, it reversed the Google and AWS blocks (and one other), but not by name: its press announcement said it removed "three subnets of a number of foreign hosting providers from blocking in order to avoid restricting access to good Internet resources."
The blocks led to protests in Russia in late April and early May, and entrepreneur Alexander Vikharev filed a court action claiming around US$80,000, saying the Telegram block prevented new users from registering with his online store.
Roskomnadzor has separately told TASS its next target could be the Japanese messaging app Viber.
While it doesn't threaten a specific action against Viber, Subbotin said there are no preconditions to blocking the app because it hasn't registered as a service provider in Russia. That means Roskomnadzor doesn't need a court's help to shake off Viber. ®