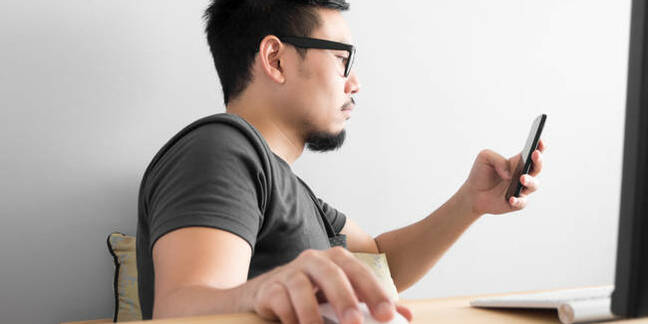 Web browsing ranks as the most important phone use activity, above making calls, a chunky survey by Ofcom has found.
Of the 5,315 people in its annual Consumer Mobile Experience report (PDF), 92 per cent said web browsing was "extremely" or "very" important, while three-quarters said the same for voice calls. For 18 to 24-year-olds, 65 per cent said making calls was paramount.
As part of the research, consumers were also asked to download an app on to their Android smartphone to measure the performance of voice and data connections across the O2, Three UK, Vodafone and EE networks. The app also collected information about how devices were used between September and December 2017.
According to the report, 75 per cent of the time data connections were through Wi-Fi rather than a cellular network, up six percentage points on 2016 findings.
4G performance was significantly up on last year, with consumers having access to a 4G network for 81 per cent of the time, up from 65 per cent in the prior year. The survey found 3G data connections were around five times as likely to fail as 4G data connections.
Folk on Three's mobile network were connected to 4G 66 per cent of the time, whereas EE customers were connected to 4G 92 per cent of the time.
There were also some variations in speed by network: for both YouTube and Chrome, the average download speeds (combined 3G and 4G) on O2 were significantly slower than on the other three networks.
Ofcom found the average latency time in milliseconds of a typical Wi-Fi network was 25ms, which increased to 50ms on a 4G connection and 60ms on 3G. ®
Sponsored: Ransomware has gone nuclear