This article is more than 1 year old
Zero Tech Emitted: ZTE halts assembly lines after US govt sanctions cripple mobile maker
China's going to be super duper happy – not
US sanctions against Chinese mobe maker ZTE have forced the company to go into zombie mode as it can't get the electronic components it needs from American suppliers.
In a filing on the Hong Kong stock exchange on Wednesday, the mobile maker, ranked sixth or seventh in the world by volume depending on whose figures you trust, said that it was shutting up shop, although it added it has enough cash in hand to pay its bills and keep its commercial operations on life support for a while.
Last month, the US Commerce Department's Bureau of Industry and Security (BIS) imposed seven years of sanctions on ZTE after the biz repeatedly lied to investigators about putting US-built hardware in its devices and selling the gear to North Korea and Iran. The ban stops US firms selling and shipping electronics and other components to ZTE, leaving the manufacturer short of key widgets.
"BIS has issued an order for the activation of a denial order. As a result of the denial order, the major operating activities of the company have ceased," said ZTE chairman Yin Yimin in the filing [PDF].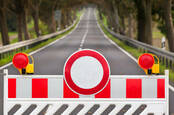 ZTE now stands for 'zero tech exports' – US govt slaps 7-year ban on biz
READ MORE
"The company maintains sufficient cash and strictly adheres to its commercial obligations subject to compliance with laws and regulations. The company and related parties are actively communicating with the relevant US government departments in order to facilitate the modification or reversal of the denial order by the US government and forge a positive outcome in the development of the matters."
The sanctions were implemented after a long-running feud between Uncle Sam's officials and ZTE over allegations of illegal trading. In a settlement last year, ZTE agreed to cough up $900m and to discipline executives after it was found they had sold kit to North Korea and Iran in defiance of international sanctions.
As part of that settlement, ZTE was supposed to put its house in order. But instead of firing or yelling at its people, the biz gave most of the staff involved bonuses. This enraged the US, and thus further sanctions were imposed.
The clampdown on electronics exports has been quite a headache for some US suppliers. Qualcomm, which provides the Snapdragon processor for ZTE phones, has seen some harm. But the biggest loser is optical interconnect producer Acacia. ZTE accounted for around 30 per cent of Acacia's revenues and its shares have tanked as a result.
ZTE is down, but not totally out. The organization is seeking alternative non-American suppliers, and will have to do some serious rejigging of its designs to get functional hardware from new parts. It is also having to write off the massive marketing campaign ZTE has mounted over the last year trying to expand its US market share.
Also, earlier this month, ZTE gear was booted off the shelves of US military bases over fears its technology is used by Chinese spies to snoop on foreign powers. So, overall, not a great May for ZTE.
All eyes are now on the Chinese government and its response. Having such a high-profile company laid low is bound to enrage the Middle Kingdom mandarins and the prospect of a full-scale trade war with China has a lot of people nervous. ®