This article is more than 1 year old
It's Galileo Groundhog Day! You can keep asking the same question, but it won't change the answer
Punxsutawney Phil, where will Brexit leave UK space?
As the imagined strains of Sonny and Cher's hit "I Got You, Babe"* died down, the UK Parliament's Exiting the European Union Committee spent a chunk of yesterday morning asking the UK space industry the same old questions.
Patrick Norris of UK Space, Colin Paynter of Airbus and Dr Bleddyn Bowen of the University of Leicester were on hand as witnesses yesterday to deal with the latest round of enquiries from UK politicos regarding the potential loss of Galileo work and potential home-grown alternatives.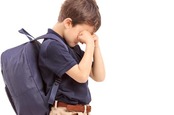 Blighty: If EU won't let us play at Galileo, we're going home and taking encryption tech with us
READ MORE
Without question, work being done on the Galileo positioning satellite system is leaving the UK, with Airbus confirming that its most recent bid for contracts on 24 April was predicated on work happening in France and Germany.
Unless compromise can be reached, that process will continue for EU-funded projects.
The opening question by chair Labour MP Hilary Benn was: "Can you give us the latest position as regards contracting by UK based firms for Galileo work - what is happening? What can you do? What can't you do?"
Conservative MP Stephen Crabb echoed: "How reliant of UK technology is the Galileo project?"
Meanwhile, Labour MP Emma Reynolds asked: "What will the UK be required to do by the European commission in order to still have access to the public regulated service?"
Dr Bowen of Leicester Uni said that EU space policy is very clear on the matter: EU-funded grants will go to manufacturing in EU member states. However, it appears this clarity does not extend to the UK government.
As for continued access to the Galileo constellation when complete, Plan A, as far as the trio of witnesses were concerned, was for the UK to negotiate access as a full partner.
However, with the rhetoric becoming progressively more shrill in a way familiar to anyone who was been involved in a playground Commodore versus Sinclair debate, hopes for a sensible discussion are fading.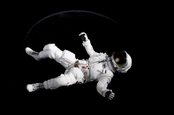 Blighty stuffs itself in Galileo airlock and dares Europe to pull the lever
READ MORE
The other option is for the UK to go it alone. Airbus, already familiar with the technology required, estimate up to five years of work are needed and are very happy to trouser up to £5bn to get the job done.
However, things may not be quite so clear-cut, with Dr Bowen warning of likely cost and time overruns in such an ambitious project.
The session ended with MP Craig Mackinlay performing the now compulsory waving of a mobile phone, asking the witnesses: "[My] iPhone will be picking up Galileo and GPS at the same time - will that need an upgrade?"
Dr Bowen: "It's already talking to Galileo and GLONASS [the Russian system] as well as GPS right now."
While the UK government appears content to continue repeating itself, a lack of clarity around Brexit will continue to cause difficulty for UK Space.
"I got you babe," indeed. ®
* The song that played on the clock radio each morning when Bill Murray awoke to live through February 2 over and over in the movie Groundhog Day.