The FCC has upheld a $120m fine levied against a man accused of making 96 million illegal robocalls.
The commission on Thursday announced it would indeed seek to collect the massive fine it had first proposed against Adrian Abramovich in 2017. Abramovich, a Miami-based travel marketer it said was behind tens of millions of nuisance calls made over a three-month period.
The fine is the largest penalty the FCC has ever handed down.
According to the FCC, Abramovich placed calls to people around the country pretending to be from various travel and hotel companies.
Those who answered were played recordings offering vacation packages and, if they pressed a button to learn more, were sent to sales reps in overseas call centers. To make the robocalls seem more authentic, the FCC said Abramovich used spoofed numbers to appear as a local caller.
Abramovich, meanwhile, had mounted an opposition to the proposed fine, arguing the massive bill was unconstitutional and denying any wrongdoing.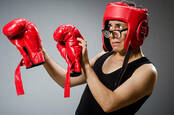 We're 90 per cent sure the FCC's robocall kill plan won't have the slightest impact
READ MORE
At the same time, Abramovich offered his testimony to a Senate panel examining robocall practices. In that appearance, he explained how easy it is for scammers to obtain and abuse auto-dialer and call-spoofing software for robocalling operations.
The charm offensive did not work on the FCC, it seems. The commission announced it was upholding its original proposed fine of $120m, in part due to feedback it got from the people impacted by the robocalling.
"The Commission received numerous consumer complaints about these calls. In addition, the Commission heard from companies such as TripAdvisor, which received complaints from consumers who believed the robocalls had come from the company," the FCC said in announcing [PDF] its decision.
"Medical paging provider Spōk also complained after its network was disrupted by these calls, thus interfering with hospital and physician communications." ®
Similar topics