Australia's largest and dominant telco, Telstra, has stopped selling the ZTE devices it sold under its own brand.
Telstra blamed US sanctions recently imposed on ZTE that prevent the Chinese mobe-maker from acquiring parts made by US companies.
ZTE halted its production lines as a result, saying that it just can't build anything without US-derived parts.
Telstra's become collateral damage, saying the US ruling "prevents ZTE from manufacturing devices for our range." It's therefore stopped sales of 22 ZTE-made-but-Telstra-branded handsets and mobile broadband devices.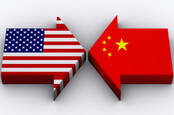 ZTE to USA: Sure, ban us, but you cannot afford such victories
READ MORE
Which will hurt: Telstra's own-brand kit doesn't top sales charts, but the fact the company's got 22 on the books shows it values this kind of product. The carrier will likely have plenty of these on the shelves in its warehouses and retail stores and has already started to assure existing users that their phones will keep working. Telstra hardly has a stellar reputation for customer service, so a few grumpy and/or panicked customers is the last thing it needs.
The carriers said it is "hopeful that ZTE will be able to reach a resolution to this matter soon so that we can recommence selling Telstra-branded ZTE devices."
But the telco is also hedging its bets, saying "We are working with our device partners to source alternative models as quickly as possible to help meet the needs of customers."
Telstra famously pays fat dividends, so it's likely some US investment funds hold its shares and may wonder of the cost of securing new devices is the reason the carrier's shares were off by one per cent yesterday. It's also likely those funds are now wondering why their government's actions have blown back!
ZTE says it will challenge the ban on its use of US-sourced kit. ®
Similar topics