Updated Facebook's open data centre initiative used stolen British know-how, a Californian jury ruled yesterday.
Cheltenham-based BladeRoom was awarded £30m in damages against industrial multinational Emerson, for its role in constructing a bit barn for the social network.
BladeRoom claimed that Facebook had taken the designs of its eco-friendly prefab data centre and shared them with its Open Compute Project (OCP), a Facebook-led non-profit initiative to standardise cloud computing facilities. The project does not permit IP to be donated, then shared, without the owner's permission.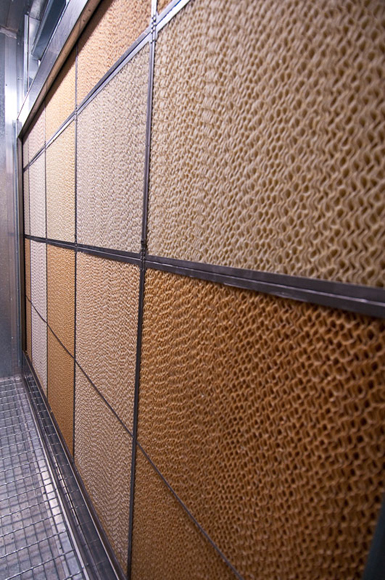 Inside a BladeRoom data centre
BladeRoom filed suit against Facebook in 2015 (PDF) and three years later Emerson had been added as a defendant. Emerson had built Facebook's Luleå data centre in Sweden using OCP specs.
In April, Facebook reached a settlement for undisclosed damages with the plaintiff, dropping out of the case, leaving BladeRoom to square off against Emerson before a jury.
The jury agreed with BladeRoom that Emerson had breached its confidentiality agreement, and that its use of its trade secrets harmed BladeRoom. The court had made a preliminary fact determination "based on a preponderance of the evidence" that a conspiracy existed between Facebook and Emerson as of 25 April 2012.
BladeRoom founder Paul Rogers designed industrial kitchens before coming up with what he claimed to be the world's first air-cooled server room – as you can see here from a 2010 feature on the company. At the time BladeRoom said its designs had achieved a power usage effectiveness of 1.13, while rivals could at best achieve around 2.0.
We contacted BladeRoom and Emerson for comment.
Updated
Emerson sent us a statement:
"Emerson is disappointed by the jury verdict, but notes a number of important legal issues are still being dealt with by the judge and that a final judgement has not been made by the court. Since the litigation is still pending, we are unable to comment further." ®
Similar topics