This article is more than 1 year old
Date engraved onto net neutrality tombstone: June 11, 2018
But wait! Is that a shining white knight come to save us all?
So we finally have a date: June 11, 2018.
That will be the day net neutrality finally dies in the United States following the publication of the full "Restoring Internet Freedom" FCC rules in the Federal Registry on Friday morning.
Despite having been formally voted on and approved back in December last year, the order that pulls back previous FCC rules and re-re-classifies internet access as a "Title I" information service, wasn't published until February 22.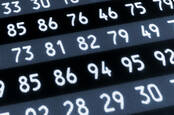 Democrats need just one more senator (and then a miracle) to reverse US net neutrality death
READ MORE
Everyone had assumed that mean that net neutrality would be killed off on April 23, but no – it turns out the FCC had written the order such that it was subject to approval by the White House's Office of Management and Budget (OMB).
Well that all appears to have happened and now the FCC has formally published the order, meaning it will take effect in 30 days' time – which brings us to Monday, June 11.
There has been some degree of conjecture over why it has taken so long – especially when FCC chair Ajit Pai repeatedly stressed how important it was that the rules were rescinded as soon as possible.
The most likely explanation is that Pai worked with Republicans in Congress on a joint strategy where the impending death of net neutrality would be used to get Democrats to agree on new legislation that specifically addressed the issue.
An actual law on the books would prevent the next chair of the FCC from doing exactly what Pai has done this time and simply reversing a previous order with a new one.
But that strategy has backfired and Democrats in the Senate will formally petition for the repeal to be reversed using the Congressional Review Act (CRA). So, with nothing left to lose, the FCC has put the order out.
Games
It should be noted that it's not just the FCC and Republicans playing games here – the Democrats have been stretching out their CRA vote for weeks for whatever opaque reasons of their own. The measure won't pass – it is one vote short – so the whole thing is a ploy, meaning that it has been slotted into the political calendar.
The Dems said they would vote on May 9 – but that day came and went and nothing happened – presumably because they were trying to make political hay out of another event – likely the ongoing saga around President Trump, porn star Stormy Daniels, lawyer Michael Cohen, and Rudy Guiliani.
Apparently the anti-anti-net neutrality vote will happen some time next week: more Trump revelations notwithstanding.
Of course none of this nonsense made it into the statement of FCC chair Ajit Pai. But he didn't have plenty of other nonsense to share:
"On June 11, these unnecessary and harmful Internet regulations will be repealed and the bipartisan, light-touch approach that served the online world well for nearly 20 years will be restored," he said to roaring crowds on the Washington Mall.
A small child held aloft her father's shoulders carried a placard with a simple message: Freedom. At least that's no doubt how Pai imagines it went down while showering this morning.
More from his Martin Luther King Jr-style speech: "On June 11, we will have a framework in place that encourages innovation and investment in our nation's networks so that all Americans, no matter where they live, can have access to better, cheaper, and faster Internet access and the jobs, opportunities, and platform for free expression that it provides."
And so on.
Listen
Meanwhile, the only person left on the FCC that wants to retain net neutrality – Commissioner Jessica Rosenworcel had her rebuttal ready.
"The agency failed to listen to the American public and gave short shrift to their deeply held belief that internet openness should remain the law of the land. The agency turned a blind eye to serious problems in its process - from Russian intervention to fake comments to stolen identities in its files."
But in what was probably the most depressing part of a series of depressing statements (lots of businesses, lobbying groups and trade associations have been posting and emailing their take on the news) and political maneuverings, she acknowledged that we will likely all go through this entire process all over again.
"The FCC is on the wrong side of history, the wrong side of the law, and the wrong side of the American people," she argued. "It deserves to have its handiwork revisited, reexamined, and ultimately reversed."
See you all again in a couple of years for more of the same. ®