This article is more than 1 year old
Citrix snuffs Xen and NetScaler brands
Arise, 'Citrix Hypervisor' and ' Citrix SD-WAN'
Citrix has rebranded most of its stuff.
As The Register foreshadowed in January 2018, the company's swept aside some old brands, although not with the "Citrix Plus" scheme we reported at the time.
Instead we're getting "Citrix [ProductName]."
XenServer, for example, will become "Citrix Hypervisor". XenApp and XenDesktop will be no more, replace by "Citrix Virtual Apps" and "Citrix Virtual Desktops". XenMobile will become "Citrix Endpoint Management".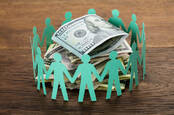 Open source XenServer project is go after crushing crowdcash call
READ MORE
All of those brands will live under an umbrella called "Citrix Workspace".
The NetScaler brand is also gone. The new "Citrix Networking" collection will feature "Citrix ADC" and "Citrix SD-WAN" instead of NetScaler ADC and NetScaler SD-WAN. NetScaler App Firewall and NetScaler Web App Security will both be replaced by "Citrix Web App Firewall."
There's more, detailed in this branding guide for partners (PDF) and this new product guide for the rest of us. The latter explains the change: "As we make it easier to use Citrix products, we're also making it easier to understand the value of our solutions with new names."
Opinion on the changes is divided. A person close to Citrix of The Register's acquaintance criticised the new names for diluting brand equity and being too bland.
"In other news Ford is killing Mustang in favour of the Ford coupe and Nike is killing Air Jordans in favour of Nike trainers," wrote our source, who also bemoaned the loss of the NetScaler brand because that, at least, was a descriptive and well-known name.
Others are happy that Citrix's kit is no longer tied to the open-source hypervisor it spawned.
As much as I chuckle at the absurdity of @citrix changing their product names *again*, I have to admit I understand the desire to put the "Xen" prefix in the rear-view window.

— Greg Shields (@concentratdgreg) May 10, 2018
And you, dear readers? Can the Xen users among you bother to wrap your heads around new names? Hit the comments below to let us know. ®