This article is more than 1 year old
FTC names its dirty half-dozen half-assed tech warranty bandits
Microsoft, Sony and Nintendo all guilty, Apple in the clear
The Federal Trade Commission (FTC) has revealed the names of six companies it formally warned over efforts to force consumers to use only their replacement parts.
Following a freedom of information request from a number of people – including The Register – the federal consumer watchdog has published the letters [PDF] it sent, and the infringing companies are: Microsoft, Sony, Nintendo, HTC, Hyundai and Asus.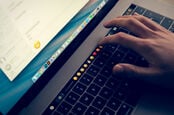 Apple MacBook butterfly keyboards 'defective', 'prone to fail' – lawsuit
READ MORE
Microsoft was taken to task for telling customers of its Xbox One gaming console that "Microsoft is not responsible and this warranty does not apply if your Xbox One or Accessory is… repaired by anyone other than Microsoft." Likewise, Nintendo and its gaming system, and Sony and its PlayStation.
Seems the gaming industry has grown too used to controlling what their users can do and forgot about the Magnuson-Moss Warranty Act which prohibits companies from insisting that only its branded parts can be used in a product that costs more than $5 – unless they offer to replace the parts for free, of course.
The FTC was here to remind them.
It wasn't just the gaming industry that the FTC focused on: it also took issue with: Hyundai and its cars; HTC and its phones; and Asus and its phones and computers.
In each case, FTC staff went through the warranty language published on the companies' websites and pulled out paragraphs that either explicitly or implicitly told consumers that they needed to use specific parts or risk voiding their warranty.
The watchdog gave them 30 days to fix the situation and threatened "law enforcement action and appropriate injunctive and monetary remedies" if they didn't.
Somewhat conveniently, the FTC decided to inform us of the FOIA publication by mail - even though we made the request online. So, with the letters sent on April 9 and the response sent, by post, on April 26, we are only in a position to name the companies after that 30-day window has expired.
Cupertino escapo?
To our surprise Apple isn't on the list, despite its notorious efforts to force people to only use its over-priced replacement parts.
Apple is currently being sued under the same Magnuson-Moss Warranty Act for forcing customers to pay hundreds of dollars to replace defective keyboards.
And that in itself reveals one of the problems with this FTC action: the federal agency was reduced to staff searching websites for infringing language, rather than a more serious (but expensive and time-consuming) investigation of illegal practices.
So Microsoft and friends may well be in a position to simply change a few words on a warranty (that no one reads anyway) and tell the FTC all is good.
It is of course possible that the letters will serve as a warning shot with legal departments right across the tech sector being forced to reconsider their position.
But just as likely, given the additional profits that can be generated by pressuring customers to use your replacement parts, is that the practice will continue even if the language on the website changes. ®