This article is more than 1 year old
No new 3PAR weirdness found behind crashes at Australian Tax office
DXC report is in but Tax Office won't say if it will ever see the light of day
DXC's report on the twin outages in HPE 3PAR storage arrays that disrupted web services at the Australian Taxation Office (ATO) has revealed nothing new about the incidents.
The ATO's SANs went down, hard, in December 2016 and then again in February 2017. The SANs underpin the web apps tax professionals and individual taxpayers alike use to report their affairs to the ATO. Storage failure therefore made those web apps inaccessible, causing frustration, delay and political embarrassment.
The ATO's own investigation of the failures suggested a combination of faulty components, poor design, disk failure and weird choices like moving SANs while they ran contributed to the outages. But the ATO wanted to make sure it and HPE understood the exact problems, so DXC was asked to prepare a report on the incidents.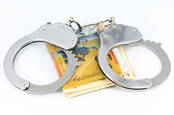 Australian prisoner-tracking system brought down by 3PAR defects
READ MORE
DXC's document has been completed and delivered to the ATO, which has told The Register it "confirmed the findings and recommendations within our ATO IT Systems Report."
We also asked the ATO if the report will be made public and if not, why.
"We have nothing further to add to the response we have provided you" was the only response.
There's some good news here in that the report appears not to have found a problem to lay at HPE's feet. But with the report seemingly secret, we have only the ATO's word that it offered no new insight into the incident.
The Register will therefore attempt to access the document. ®