This article is more than 1 year old
US senators ask FTC to investigate Google's Location imbroglio
That sound you can hear is laughter from Oracle HQ
Two US senators have asked the nation's Federal Trade Commission (FTC) to take another look at Google's location harvesting.
Democrat Senators Richard Blumenthal and Edward Markey fired off their request-that-can't-be-ignored (PDF) late last week, asking the FTC to "open an investigation into the potential deceptive acts and practices used by Google to track and commoditize American consumers".
The core of the issue is whether people who say "yes" to the location history feature in Android realise that their locations can be gathered even when Location Services are off. That's because the GPS is only the most accurate source of location data – if a Wi-Fi hotspot is known to Google, for example, then logging into it will give the company a fairly accurate location for a device.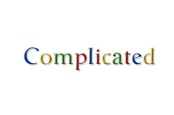 Oracle tells tales about Google data slurps to Australian regulator
READ MORE
In the letter, the senators say "we have significant reservations about Google's failure to clearly account for how location data is collected and used by the company".
Google had already replied to a previous request for this information in response to a December 2017 letter from the pair, but they remain dissatisfied, because while Google claimed all services are "opt-in", they suspect users' choice is too easily forced.
For example, any Android user is familiar with Google Maps' nag screen: "To continue, turn on device location, which uses Google's location services" – and rather than "yes/no" as the choice, that dialogue offers "Cancel" and "OK". The senators note that often, "the actual user choice is a screen that provides two choices, neither of which is a clear 'No'."
They believe users might also be unaware that with Bluetooth turned on, location data (including movement) is gathered from beacons, where these are in use.
The letter also plucks out the kind of detail that would only be known to the most dedicated reader of terms-of-service – that Google makes demographic inferences from location data (it's nearly 700 words into this policy document).
"Most consumers do not understand the level, granularity, and reach of Google's data collection", the letter said, "and there are serious questions about whether they have provided their informed consent and maintain a reasonable ability to avoid participating in this collection".
Coincidentally, a few days after the senators penned their letter, it emerged that Oracle had briefed Australia's competition regulator about Google's data-acquisition activities, complete with claims that Android devices send improbably large quantities of data home to Google each month.
Oracle has become an improbable defender of location privacy: during its long, long legal battle with Google over the rights to Java code, Big Red was named by security researcher Ashkan Soltani as the source of the Quartz report that first attracted senators Blumenthal's and Markey's attention.
At the time, Oracle joined Google and Quartz in a deafening no-comment, leaving the question of Quartz's source open.
Google said it was collecting phones' nearest cell tower locations because that would let it deliver messages faster; it denied retaining that location, and later disabled the "service". ®