This article is more than 1 year old
Great Scott! Bitcoin to consume half a per cent of the world's electricity by end of year
Marty McFly dangles extension lead as miners get busy
The energy required by the Bitcoin fad has been forecast to hit half a per cent of the world's entire electricity supply by the end of 2018.
With the network estimated to already be consuming 2.55 gigawatts of electricity, enough to power most of Ireland (or send a couple of Deloreans back a few years to before the Bitcoin bubble began expanding), the research forecasts that consumption could hit 7.67 gigwatts before the end of year.
The report, written by PwC economist Alex de Vries and published in the journal Joule, represents the first thoroughly reviewed estimate of the electricity used by Bitcoin mining and forecast of where the usage is heading.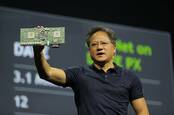 Yay for Nvidia, GPU giant report decent first quarter results despite recent setbacks
READ MORE
Most estimates up to now have been on the basis of the power efficiency of the hardware used, which gives the 2.55 gigawatt figure. However, de Vries argued this does not take into account other factors, such as cooling requirements, which have a cost of their own.
Forecasting future consumption is a whole other problem, and simply using existing approaches offers little insight. de Vries quoted a paper (PDF) which asserted that "miners will produce [hash calculations] until their marginal costs equal their marginal product". Author Adam Hayes disregarded hardware as sunk costs. de Vries disagreed and factored it into his work.
The marginal product of mining is the number of Bitcoins found per day on average multiplied by the dollar price of Bitcoin. de Vries cited the example of 16 March 2018, when the marginal product was $15.34m.
Rational behaviour dictates that mining is undertaken while marginal costs (electricity and hardware) are lower than the marginal product, with the two values moving towards an equilibrium. Calculating when that equilibrium, or ceiling, will be hit is at the heart of de Vries' work.
de Vries told El Reg: "Of course, if the Bitcoin price continues to rise so would this ceiling."
Admittedly, the Bitcoin craze has, at times, been anything but rational.
By assessing the profitability of Bitcoin mining machine manufacturers such as Bitmain, de Vries was able to put a price on the hardware needed and, along with an assumption that a machine such as the Antminer S9 would last for up to two years, calculate a more accurate estimate of electricity consumption.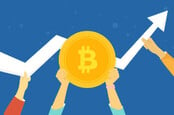 Power spike leads Chinese police to 600-machine mining rig
READ MORE
Just by using an estimate of Antminer S9 machine production, based on chip orders, de Vries came up with a whopping 8.92 gigawatts of electricity consumed, exceeding that of Austria.
Of course, fluctuations in the price of electricity matter, and the report works with an average of 5 US cents per kWh. de Vries also admitted that secrecy on the part of mining machine manufacturers makes complete accuracy in estimating the point at which marginal cost and product equilibrium is reached impossible.
However, with governments looking to the future and drafting policies around energy production, the research should give pause for thought. With the average electricity consumed per transaction standing at 300 kWh and potentially exceeding 900 kWh by the end of 2018, de Vries concluded: "Bitcoin has a big problem, and it is growing fast."
As for what could be done, de Vries suggested to The Register:
"The best thing that could happen would be the replacement of mining with a clean consensus algorithm (these are in full development). On short notice a significant crash in the Bitcoin price might provide some relief." ®