Brit prosecutors fined £325k after losing unencrypted vids of police interviews
CPS failed to protect data of victims of serious sex offences
The UK's Information Commissioner's Office has slapped a £325,000 fine on the Crown Prosecution Service for losing unencrypted recordings of highly sensitive police interviews.
The DVDs contained interviews with 15 victims of child sex abuse, including intimate details of the victims, sensitive personal data of the perpetrator, and some identifying information about other parties.
It is the second such penalty imposed on the CPS in recent years: the body was fined £200,000 in November 2015 after losing victim and witness video evidence.
The DVDs were sent by tracked delivery between two CPS offices outside office hours and left in reception.
Although the DVDs were sent in November 2016, their disappearance was not discovered until December 2016. The CPS notified the victims in March 2017, and reported the loss to the ICO the following month.
The ICO ruled the CPS was negligent when it failed to ensure the videos were kept safe, and did not take into account the substantial distress that would be caused if the videos were lost.
Despite the previous fine in 2015, the ICO said the CPS had not ensured that appropriate care was taken to avoid similar breaches reoccurring.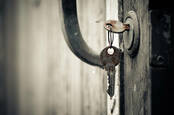 UK council fined £70k for leaving vulnerable people's data open to world+dog
READ MORE
Steve Eckersley, head of enforcement at the ICO, said:
"The CPS failed to take basic steps to protect the data of victims of serious sexual offences. Given the nature of the personal data, it should have been obvious that this information must be properly safeguarded, as its loss could cause substantial distress."
He added the CPS must take "urgent action to demonstrate that it can be trusted with the most sensitive information".
A CPS spokesman said the body accepts the ICO's decision that it breached the Data Protection Act and last year contacted victims' families to explain what had happened and apologise. "There is no indication the material was viewed by any unauthorised person," he added.
Since the incident the spokesman said the CPS has "completely reviewed" its systems and processes for the receipt and handling of video interviews. A new digital system is also being rolled out that "allows the secure online transfer of material between the CPS and the police".
"This includes videoed interviews and will mean we no longer need to rely on sending discs through the mail."
The original version of the data was retained by the police and the defendant pleaded guilty in court and was given a six-year prison sentence in March 2017.
As the CPS will pay the ICO fine before 13 June, it will cough up a reduced amount of £260,000. ®