This article is more than 1 year old
Microsoft's Azure green-lit for use by US spies
Government deal clears the way for a run at JEDI
Microsoft has rolled its tanks onto Amazon's lawn thanks to a multi-million dollar deal to bring its Azure Government product into 17 US intelligence agencies.
Microsoft already has a foothold thanks to Federal civilian government and Department of Defense partners using the platform, and the new deal will see the product move deeper into the bowels of Washington.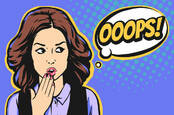 Azure needs extra security controls before it's fit for government use, says Australia
READ MORE
The deal, worth hundreds of millions of dollars, will also give Microsoft a shot at the controversial 10-year, $10bn cloud contract known as JEDI, which has been under close scrutiny by law-makers in recent weeks.
While Amazon has attracted praise from CIA chiefs for its cloud environment, Dana Barnes (Vice President of Microsoft's National Security Group) countered, saying "What this does, is it reinforces the fact that we are a solid cloud platform that the federal government can put their trust in" in an interview reported by Bloomberg, "If the IC [Intelligence Community] can trust it, so can the DoD."
Fighting words indeed as Microsoft, along with other vendors, seek to stand before the cash hose due to be unleashed by the Pentagon upon selection of one lucky supplier for JEDI. Getting its Azure Government service accepted by US intelligence will not have harmed its case one bit.
The news will also be a bit of a blow to Google. The Chocolate Factory also wants a piece of that lucrative government dough but has apparently yet to meet all the demands required for its data centers. ®