This article is more than 1 year old
Red Hat's CloudForms to slum it by wrangling boring old VMs
Life's suite for hybrid infrastructure running under new RHV update
Red Hat's decided virtual servers ought not to be a standalone silo for much longer, so has created a "Virtualization Suite" that combines Red Hat Virtualization with the CloudForms tool it offers to manage OpenStack and cloud-native applications.
CloudForms has been around for a while and offers administrators one app with which to manage and automate hybrid infrastructure. But Red Hat's Virtualization (RHV) tools have remained their own little island.
The company thinks that needs to change because it feels users of ye olde ſerver virtualizationne are probably also running containers or OpenStack or something in the cloud, and want one console to manage the lot.
Enter the new Suite, which extends CloudForms into Red Hat Virtualization … if you're willing to pay up. If not, feel free to keep using RHV's management tools.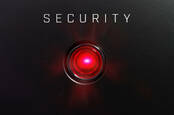 Red Hat admin? Get off Twitter and patch this DHCP client bug
READ MORE
The Suite's landed with version 4.2 of RHV, which has added the same PatternFly code to give RHV the same look and feel as CloudForms anyway. Other new features include the ability to create virtual GPUs, easier creation for high-performance VMs that rival bare metal performance and the integration of Open Virtual Network to allow software-defined networking.
There's also new DR tools that allow failover to any storage hardware, rather than requiring integration with known kit. That ability comes thanks to Ansible integration in version 4.2.
Red Hat's not a huge player in server virtualization, with market share down among the "other" players trailing VMware and Microsoft. But extending VM tooling to clouds and containers is now table stakes, so Red Hat's ensuring that it remains relevant to current users and perhaps attractive to those keen on its OpenStack offering who have legacy VMs to manage. ®