Former Facebook and Uber CSO hired by Cloudflare
The glitches in your résumé might not be that worrying, people
When John Sullivan worked at Facebook, Aleksandr Kogan created the infamous personality quiz app that, unbeknown to The Social Network™, eventually funnelled data to Cambridge Analytica. And when Sullivan worked for Uber, he was fired for his part in paying off hackers to conceal a breach of 57 million users' records.
And now Sullivan has been hired by Cloudflare as its chief security officer.
In a "Hello World" post titled "Why I'm Joining Cloudflare", Sullivan wrote that he sees his new gig as offering a chance to chase "my passion for securing the whole Internet".
Sullivan wrote that he was privileged to have the opportunity to work at very large scale in his last two jobs, at Facebook and Uber, and feels that Cloudflare will offer him the chance to use that experience and further his ambition.
While Sullivan's CV contains the clangers mentioned above, his post contains some good sense.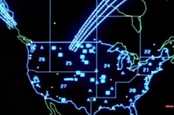 Diplomats, 'Net greybeards work to disarm USA, China and Russia's cyber-weapons
READ MORE
"The Internet may be the only context where governments spend less on preventing harm than they do on punishing misbehaviour," he wrote. "It is certainly the only context where developing businesses are left to their own devices to fend off nation states—and then potentially chastised by regulators if they fail to do it well."
He also pointed out that governments aren't making substantial efforts to improve internet safety.
But he thinks Cloudflare can step into that role, with its recent launch of privacy-friendly DNS services at 1.1.1.1 his example of that effort.
Few will wish Sullivan ill in pursuit of his ambitions.
But given the incidents that have happened on his watch, perhaps even fewer expect he'll succeed. ®