This article is more than 1 year old
Apple tells app makers to strip VoIP toolkit from iOS software in China
CallKit code no longer welcome in Middle Kingdom
Developers of iOS apps distributed in China have started to receive notifications from Apple that they are required to remove CallKit, a software UI framework for integrating VoIP calling services, from their apps.
A post in an Apple developer forum last week recounts having an app rejected by Apple's app review process because of the app's utilization of CallKit.
"Recently, the Chinese Ministry of Industry and Information Technology (MIIT) requested that CallKit functionality be deactivated in all apps available on the China App Store," the message explains.
Though Apple's note rather charitibly refers to this as a request, it is in fact a requirement for inclusion in the China iOS App Store, as the next sentence explains.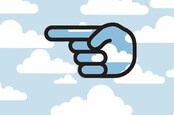 Apple hands Chinese iCloud to Guizhou-Cloud Big Data Industry
READ MORE
"This app cannot be approved with CallKit functionality active in China," it says. "Please make the appropriate changes and resubmit this app for review."
The note goes on to insist that VoIP calling continues to be allowed in China, "but can no longer take advantage of CallKit's intuitive look and feel."
Introduced in iOS 10, CallKit provides a way to integrate calling services with other call-enabled apps. It doesn't offer VoIP service; rather it provides the call-oriented interface elements.
Banning the CallKit framework doesn't prevent VoIP integration in apps but it does make it more difficult and limited. Several other developers posting to the thread said they'd received similar notes.
The Register asked Apple to respond. We've not heard back.
According to Human Rights Watch, "The Chinese government, which already oversees one of the strictest online censorship regimes in the world, limited the provision of censorship circumvention tools and strengthened ideological control over education and mass media in 2017."
Apple last year removed Microsoft's Skype app and some other VoIP apps from its iOS App Store in China in response to demands from Chinese authorities. It also removed 674 VPN apps, which are not categorically banned but must have government approval to operate.
For apps and web services not subject to vendor-based censorship, Chinese authorities may implement a network-level blockade, as they've done with the likes of Facebook, Google, Gmail, Instagram, Snapchat, and Twitter.
Apple's cooperation with Chinese censorship hasn't gone over well with some US government leaders who have scolded the company for ignoring its moral obligation to promote free expression.
Coincidentally, Apple CEO Tim Cook recently criticized Facebook's data privacy practices and characterized privacy as a human right.*
* Offer not valid in mainland China. ®