Who, me? If the thought of another week at work has you down, worry not: The Register has another instalment of "Who, me?" for you to read, so you can enjoy another tale of errors made by someone other than yourself!
This week meet "Wayne" who wrote to confess that "Once I accidentally formatted the wrong hard drive."
"I arrived on site with a senior tech that I was shadowing and was presented with an older PC that required some work performed. The job: format the secondary data drive."
So Wayne got to work on the D: drive.
"To ensure that I was formatting the correct drive I opened the PC and checked the master/slave settings to ensure that I pulled the right HDD and formatted it."
Well played, Wayne. Well played.
"Then I located the assigned slave, pulled it out and into a caddy. Next I connected said drive to my laptop and began the fdisk/format process."
But when Wayne returned the drive to the PC he saw the dreaded No Boot Media Present" error.
At this point, the experience possessed by Wayne's senior colleague came in handy: he explained that the problem was so serious it couldn't be solved on-site. So the pair went back to base and quickly realized that whoever built the PC had assigned the SLAVE as the Boot Drive (C).
Oops.
But as luck would have it, Wayne's employer had "recently acquired a software package for doing data recovery on drives, and thankfully we recovered all the data from the drive and re-installed the OS."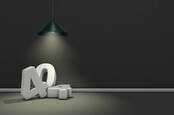 Engineer crashed mega-corp's electricity billing portal, was promoted
READ MORE
"And then I got really lucky," Wayne explained. "We brought the C back a few days later and the customer was over the moon with excitement. It turns out the recovery software had found, and restored, years old data that they had lost more than a year ago."
"I ended up a hero!"
Which was rather better than Wayne had imagined the incident panning out. " When I realized my mistake, I panicked," he told Who, me? "I thought, here it is, the end of my career and it hasn't even started."
But things have worked out just fine since.
"The rest of my career has gone well, you really learn a good lesson when you mess up badly. Check, double check, then CHECK AGAIN! And make sure all drives are backed up before formatting anything!"
Did you make an early-career mistake you felt sure would be fatal? If so, click here to share your misery with Who, me? and it might be your story here brightening up a future Monday. ®