This article is more than 1 year old
The great Dell EMC storage slimdown: Giant to trim off product bloat
Watch as the overlapping product lines ... slowly melt away
Dell EMC is hitting refresh on its bloated storage portfolio to simplify the number of lines on sale, and one of the early examples, say sources close to the matter, will be the merger of ScaleIO and XtremIO.
This consolidation will be a multi-year process designed to bring some clarity to the range following years of Dell and EMC separately but collectively buying numerous storage business before they wedded in 2016.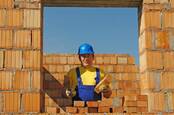 Dell EMC PowerBricks VMAX... um, yeah, it's called PowerMax now
READ MORE
The idea is to iron out the multiple overlaps and boil the portfolio down to a single product per market segment, as has already happened with PowerMax in the high-end array area. PowerVault will be the single product in the entry-level array area.
The plan is to have low-end, mid-range and high-end boxes, and to develop a discrete unstructured file and object storage product.
According to Dell EMC – which refused to answer questions sent by The Register that tried to drill down into the details – the rationalisation will be very smooth, no existing product will be scrapped and customers will see no disruption. Nothing to see here then, er, clearly.
A bunch of channel organisations that sell Dell EMC wares were last week given a high-level briefing but told The Reg they themselves had yet to be informed of the specific details and that this is ultimately where the devil may well reside.
"Dell EMC announced a rationalisation but hasn't said a lot more. In storage there is definitely a confusion [in the channel] about where to position the different technology," said one third-party seller.
Another agreed, "rationalisation is needed, customers can be very confused when we pitch to them".
A third said Dell EMC was losing ground in storage as the company had cut loose some EMC sales heads after it was bought by Dell and had "lost sales motion" subsequently.
"I suspect Dell let go of too many EMC sales people globally and lost a degree of specialisation. Not all of the sales teams that remain can sell enterprise storage. Rationalising into fewer products may help focus."
The Register understands that Dell EMC is willing to brief customers on the new roadmap but only if they sign a non-disclosure agreement, suggesting the firm actually has a clue on how its portfolio will shape up.
One source said the plan is to bring together the all-flash platform XtremIO with software defined product ScaleIO.
"XtremIO and ScaleIO are merging, focusing effort on the Cyclone platform. XtremIO will cease working on version 6.4 and future version 7 (based on the same hardware platform as Cyclone). The Cyclone team still doesn't know about this."
We understand XtremeIO is aware of the situation. ®