On the road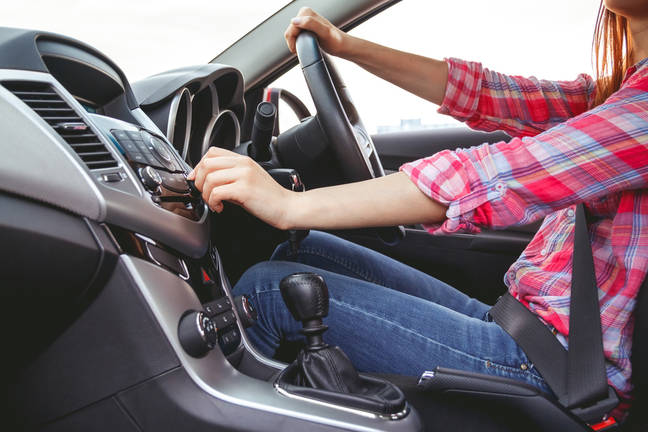 For years, one of the big justifications for DAB has been in-car usage, with many new vehicles coming equipped with digital radio. Despite the number of cars with DAB, though, it's still a long way from ubiquitous. Those oft-touted coverage figures are for households. Look instead at road coverage and nationally the BBC DAB reaches 87.4 per cent of major roads (94.5 per cent in England, and 69.1 per cent in Scotland). Commercial DAB just scrapes past 80 per cent nationally, though some services barely cover a third of roads in Scotland. FM, by comparison, reaches 93.1 per cent nationally or 95.8 per cent with variable coverage.
DAB's single-frequency network may mean no retuning as you drive around the country – a problem largely solved for FM by the RDS protocol anyway – but if there's no coverage where you're driving, that's not much consolation. So, despite the claimed technical advantages, when it comes to listening in the car, digital accounts for just 31 per cent. Meanwhile, as cars seek to become ever more clever, their entertainment system are starting to incorporate Android Auto and Apple's Car Play. Some may even have their own mobile data connection. If you have an older car and don't want to upgrade the stereo, a simple aux cable will be enough to let you use your new phone to provide entertainment.
Outside of the car, there are portable DAB sets available – but they're still more battery hungry than a traditional tranny. As mobile networks offer ever-increasing download speeds, the truth is you'll likely get far better audio from your phone than you ever will from DAB.
Of course, remote areas lacking DAB coverage may well suffer from poor mobile coverage too, but if the aim is to get people listening to digital radio, rather than promote a specific technology, that's a pair of problems that can both be fixed the same way.
Though take-up of DAB sets is still growing – albeit more slowly than in the past – and the platform currently has the lion's share of digital listening hours, take-up of mobile phones, tables, and digital TV – all of which can provide access to digital radio – is far higher. 27.8 per cent of all adults and 36.5 per cent of the 15–24 age-group listen to radio via their phone or tablet at least once a month. It's hardly surprising, then, that the BBC doesn't see building more transmitters as the sensible way to go.
Your DAB set isn't, of course, going to be come obsolete overnight. No one's talking about turning the network off, and there may even be a few more local stations using DAB+. But in terms of more national coverage, and the prospect of an all-out switch to digital radio any time soon, it's looking increasingly unlikely. Despite a big installed base, DAB in the UK took too long to roll out, and cheap receivers took too long to arrive. Like VHS, DAB might have the biggest chunk of the market for now, but it's neither the best technology, nor the most adaptable. The future may be digital, but it won't be DAB. ®
Similar topics
Broader topics