This article is more than 1 year old
UK digital committee fumes: You didn't answer our questions, Facebook. (Psst. EU. Pass 'em on)
MPs angry about poor responses, Zuckerberg snub. CEO faces Euro politicos
The latest missive in an increasingly tense written battle between the British Parliament's digital committee and Facebook has seen MPs accuse the data-slurping giant of dodging questions and skipping the specifics.
The Digital, Culture, Media and Sport Select Committee had already launched an inquiry into "fake news" when the furore around Cambridge Analytica and Facebook broke in March, and took the opportunity to widen the inquiry's scope to the timely scandal and related issues of political manipulation, online targeting and dark ads.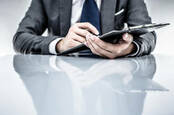 Facebook scandal: EU politicians should aim for straight answers, not star witnesses
READ MORE
However, the MPs' efforts to lead political scrutiny of Facebook's actions were thwarted by Mark Zuckerberg's continued refusal to give evidence to the committee, despite agreeing to appear in front of politicos in the US and European Union.
Depending on the commentator, this is either seen as an implicit acknowledgement from Zuck and Co that British MPs will ask the really tough questions, or as evidence that the UK is not as important on the global stage as it thinks it is.
When Zuck first turned down the committee, he sent chief technology officer Mike Schroepfer in his place, but the committee wasn't satisfied with the CTO's five-hour grilling and subsequently sent a list of 39 questions they said he hadn't answered.
But these answers, submitted last week, also failed to hit the mark, and the MPs have today returned a blue-ink version (PDF) to Facebook - giving the distinct impression that the MPs intend to engage in a war of attrition via written correspondence until Zuckerberg caves and arranges a visit to the mother of all parliaments.
'Weasel words and wilfully blind'
Broadly, the many dissatisfactions set out by the MPs focus on what they view as a lack of detail in Facebook's replies, as well as a frustration over the firm's attempts to dodge and rephrase questions to suit its own agenda.
For instance, the committee described Facebook's comment that it had "no single budget figure" for its work on examining the parameters and use of political ads as "weasel words" - a phrase coined by two other witnesses to the inquiry.
The MPs asked for more detail on such spending, along with the involvement of Russian actors – specifically the Internet Research Agency – in political advertising, and details on which country the $2m spent by Canadian analytics firm AIQ on advertising during the EU referendum came from – crucial for questions over whether Leave campaigns broke UK spending rules.
The committee has also effectively called for a more granular timeline of the Cambridge Analytica saga, poking holes in Facebook's previous testimonies and questioning how the Social Network was not more aware of multiple media reports about the data harvesting back in 2015.
For instance, in response to the question: "When did Mark Zuckerberg know about Cambridge Analytica?", Facebook rephrased the question, saying he "did not become aware of allegations that Cambridge Analytica may not have deleted data about Facebook users obtained through Dr. Kogan's app until March of 2018".
The MPs responded to this: "The CEO of Facebook either must have been aware of the multiple reports of data harvesting in the press, or he was wilfully blind about the seriousness of the incident."
Elsewhere, the committee has appeared infuriated by Facebook's other dodges, pointing out that a number of responses – including on dark ads and developer policies – ignore the question, or focus only on current or future work.
"Rather than giving us a definition of dark ads, and how Facebook is attempting to reduce the impact of dark ads, can you tell us what data on dark ads you have?" the committee remarked to one response.
It then fired off a set of detailed questions on dark ad data, including whether it is possible for Facebook to view pages that were set up during previous election campaigns, even if they are only active for a short time.
On developer policies – central to the Cambridge Analytica debate, because these loose terms allowed apps to suck up data on not just users but also their friends – the committee had asked for details about developer activity leading up to the 2014 policy changes that cut down this access.
But Facebook said that "due to system changes" it didn't have any records on enforcement action taken against apps between 2011 and 2014 – a claim that left the MPs incredulous.
"Do you really have no records of developer violations for the time-period before 2014?" the politicos asked. "If you don't have records, would you agree that that is a serious omission?"
The committee was equally unenthused by Facebook's answer on the web tracking of non-Facebook users' data: the company said that when a person who isn't a member visits a site or app that uses its services, that person accepts the use of Facebook cookies, the social media firm receives logs of this visit. This, it asserted, is "an inherent feature of how the Internet works".
The MPs disagreed: "To say that 'this is an inherent feature of how the Internet works' is disingenuous, as it is a part of how Facebook's web tracking and web features work, but Facebook is not the Internet, nor is the Web the Internet," the committee said. "Please comment on this point."
But despite the committee's strong stance throughout, it is impossible to escape the fact Zuckerberg has rejected its invitations – and threats – numerous times, while he is due to give evidence to the European Parliament later today, which the committee was forced to acknowledge:
"If Mark Zuckerberg chooses not to address our questions directly, we are asking colleagues at the EU Parliament to help us get answers." Chair @DamianCollins.
Read our letter to @Facebook here https://t.co/C3nl3gtncI …

— Digital, Culture, Media and Sport Committee (@CommonsCMS) May 22, 2018
Today's conference was initially due to be heard behind closed doors, but after public and political outcry, including from justice commissioner Věra Jourová – as well as threats of a boycott from Green and liberal MEPs – European Parliament president Antonio Tajani U-turned and yesterday said Zuck had agreed for the event to be live-streamed.
The hearing, with the leaders of the eight main parties, Tajani and Euro home affairs committee chairman Claude Moraes – a UK Labour MEP – is scheduled to start at 1745 (CEST) in Brussels (1645 GMT; 1145 Eastern; 0835 Pacific), but a live broadcast is listed to start at 1820 Central European time, and can be watched here. A press conference is to be led by Parliament president Tajani afterwards. ®