One year late, US senators act on fake net neutrality comments that drowned the FCC
It's not a real problem until a Congressman is affected
---
Two US senators say they were among those whose identities were forged to file bogus comments on the FCC's net neutrality process.
Senators Pat Toomey (R-PA) and Jeff Merkley (D-OR) are calling on Ajit Pai, chairman of the US broadband regulator, to look into how they and others were credited with posting opinions and views to the FCC's comment system last year in the run-up to Pai's decision to kill net neutrality regulations.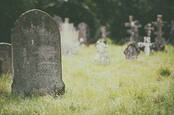 Date engraved onto net neutrality tombstone: June 11, 2018
READ MORE
"Late last year, the identities of as many as two million Americans were stolen and used to file fake comments during the FCC's comment period for the net neutrality rule," the letter to Pai, dated May 21, read.
"We were among those whose identities were misused to express viewpoints we do not hold. We are writing to express our concerns about these fake comments and the need to identify and address fraudulent behavior in the rulemaking process."
The letter comes more than a year after alarms were first sounded over the tsunami of seemingly faked comments submitted by "astroturfing" campaigns to sway the commission's opinion. Many of the comments were put up in the name of actual people without their knowledge or permission.
Ultimately, about 22 million messages were submitted, and while three in five were in favor of net neutrality, once duplicates and those with garbage email addresses were tossed out, the overall sentiment was against net neutrality. About 17 per cent of the total, though, were likely filed by real people logging into the FCC's website rather than through the watchdog's API designed for accepting submissions via third-party applications and websites. It is suspected someone, or some people, abused this gateway using automated software to cram the regulator with millions of bogus submissions.
The FCC would go on to scrap the net neutrality rules.
Now, the Senate is joining the House in calling on the FCC to answer some questions about how the fake comment investigation went down.
Specifically, the Senate duo wants Pai to explain how the FCC is working to catch those responsible for the fake comments and whether it has employed state Attorneys General to help. Additionally, they want to know what the FCC is doing to prevent this from happening in the future, including plans to implement CAPTCHA checks.
"We encourage the FCC to determine who facilitated these fake comments," the letter reads. "While we understand and agree with the need to protect individuals' privacy, we request that the FCC share with the public the total number of fake comments that were filed." ®