Already out-of-pocket by way of customer compensation, Optus has been hit with an AU$1.5 million fine from the Federal Court over its National Broadband Network transition processes.
In an action launched by the Australian Competition and Consumer Commission, the court found two misrepresentations Optus made to customers.
The carrier tried to rush customer transitions, by warning 14,000 HFC users they'd be disconnected if they didn't move to the NBN in as as little as 30 days; and it misled customers into thinking they needed to contract with Optus to get onto the NBN.
Neither the NBN's migration process, nor Optus' customer contract, demand a short timeframe for customers to sign on when the NBN is available.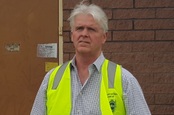 nbn™ CEO blames copper for performance problems
READ MORE
As well as trying to lock customers onto its network, Optus was banking a payment from the company building the network, nbn™, for each customer connected.
That payment was under the $800 million arrangement which transferred Optus' HFC network to nbn™ – Optus gets a payoff when a customer migrates (even though nbn™ ended up dumping the network entirely).
The Federal Court heard that Optus considered the payment "bounty".
The carrier was already in the red over the incident: while the court said it benefited by $750,000 as a result of its conduct, the carrier has already paid $833,000 to compensate customers for the disconnection of their services.
Welcoming the court's decision, the ACCC's chairman Rod Sims said Optus had "pressured customers" in its representations. ®