Customers of Retro Computers ltd, the ZX Spectrum themed reboot firm, have now set up a website asking Sir Clive Sinclair to intervene in the non-delivery debacle.
The petition asking the Spectrum daddy to get involved was set up by disgruntled RCL customer Graham Kenny at the web address CliveHelpUs.website, with text on its homepage exhorting people who paid money to RCL via crowdfunding website Indiegogo to sign it with their order ID number to prove their authenticity.
The site stated:
The Sinclair ZX Spectrum Vega Plus was and is still an amazing concept, but with so many false deadlines and no real evidence of production, and also an imminent delivery deadline with Indiegogo for the end of May 2018 it looks like the campaign will be shut down and backers will come away empty handed.
It is for this reason that we have created this petition site, to give backers the opportunity to inform those who are in charge and whose salaries we've paid that they need to finally resolve this once and for all and attempt to restore some faith and the good name and brand of Sir Clive Sinclair.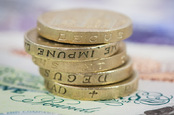 Crowdfunding small print binned as Retro Computers Ltd loses court refund action
READ MORE
As regular readers know, this all hinges around RCL's continued failure to deliver its ZX Spectrum Vega+ handheld console, which was first advertised years ago on crowdfunding website Indiegogo as being ready to go into production. No customer has ever received one of the consoles, in spite of multiple missed deadlines by RCL over the years.
Recipients of the petition to Sir Clive will include "relevant personnel at Retro Computers Ltd and other companies," meaning Sinclair Research Ltd, which is Sir Clive's corporate presence on the RCL board.
For reasons El Reg hasn't been made aware of, it will also be sent to us, along with the BBC and the Solicitors' Regulation Authority, which is looking into various claims made by opponents of RCL.
When asked to comment on the petition, RCL chairman David Levy said he would raise the matter at a planned general meeting of the company on 18 June.
On the agenda for that meeting is a motion brought by company shareholders, Paul Andrews and Chris Smith, to have Levy and fellow RCL directors Suzanne Martin and Janko Mrsic-Flogel removed and replaced with Kenneth Tointon of K Tointon Ltd, who appears to be an accountant.
Indiegogo has promised to send in debt collectors if RCL fails to deliver the Vega+ console by the end of this month. ®