DXC UK chops more customer-facing service staff
Automation and offshoring to replace weak humans in the West
Frankenfirm DXC Technologies is again looking for front-end customer support staff who are willing to leave with a redundancy cheque, according to an internal document.
Targets are understood to be relatively low, certainly compared with last summer when – sources told us at the time – 900 staff were scheduled to leave the business in two rounds of redundancies.
In a memo to staff, DXC UK veep Peter Hands said:
Following on from the work we have done in previous quarters, FY19 is focused on "Making the Shift to Growth" and whilst we have made very good progress on the DXC integration, and have largely achieved out value capture targets of FY19 is about continuing to sharpen our costs base whilst focusing on growth.
It is therefore with regret that we are informing you of the company's proposal to make a relatively small number of redundancies within H1 FY19 under a Work Force Reduction (WFR) programme.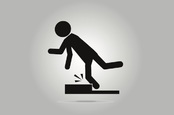 DXC spills AWS private keys on public GitHub
READ MORE
Sources told us that the Delivery unit in DXC - services rep that fix customer issues - are the ones being asked volunteer to leave with a pay-off. Proposal were reviewed and discussed with trade unions recently.
Hands said DXC hoped to "meet our proposed redundancies in this area through VR (voluntary redundancies)" but warned "we may need to move to compulsory redundancy if this cannot be achieved. In this event, we will notify you and how you might be impacted".
"Our aim is to mitigate redundancies by redeployment and voluntary exits where possible," said Hands.
Our insiders estimated that roughly between 100 and 200 people will exit DXC UK under this latest cost-cutting effort.
Those who want to leave have until 29 May to submit the paperwork to tell DXC they're keen to be off. Terminations are to be concluded by the close of next month.
In a separate move, DXC has outsourced much of the global in-house network admin capability to AT&T. The unit largely consisted of engineers and designers.
The staff that worked in the division have either transferred to their new employer, left and gone freelance or moved to DXC clients on a permanent basis. Again, this is part of cost-cutting.
DXC set a $1bn cost-cutting target for fiscal '18 that ended 31 March, using a mix – among other things – of real estate consolidation including reducing office sites globally from 353 to 173, chopping delivery centres from 196 to 117 and reducing data centres from 91 to 56 among other things.
Clipping staff expenses, squeezing pensions, making widespread redundancies including basing 60 per cent of its delivery staff in off-shore locations and moving toward automation were among other levers being pulled.
Run rate savings by the end of year one were expected to be $1.5bn, DXC previously said on its first Investor Day in March 2017, a month before it launched.
It is not only the grunts at DXC that are subject to cost cutting, a raft of very senior management – all from the HPE Enterprise Services side of the merger – were moved out in January, as exclusively revealed by The Reg.
It hasn't been a great six months for DXC from a customer perspective, what with the DWP deciding not to renew existing agreements, and some in the private sector, notably Aviva and Centrica, following suit.
DXC refused to comment. ®