HPE: Hell yeah, those job cuts worked out great… for our investors
'Next' push pads bottom line with revenue boost
Hewlett-Packard Enterprise is crediting the success of its Next corporate remake – as in, who should we fire Next – in helping it top expectations in its latest financial quarter.
Execs at the IT goliath said Tuesday the ongoing efforts to focus its business and reduce headcount are working out better than planned, leading the company to narrowly edge out Wall St estimates.
For the second quarter of HPE's fiscal 2018, ending April 30, the vendor's figures, released this week, looked like this:
Revenues of $7.5bn were up 9.7 per cent from $6.8bn a year ago.
Net income of $900m was up from a $500m loss in Q2 2017.
Non-GAAP earnings per share of $0.34 beat analyst estimates of $0.31.
The hybrid IT unit logged revenues of $6bn, up seven per cent on the year-ago quarter, or four when adjusted for currency. Of this: storage led the pack, with sales up 24 per cent, or 22 adjusted for currency. Compute revenue was up six per cent, or two per cent for currency, while data center networking revenue was up two per cent or down one per cent when taking into account currencies.

Hybrid IT's earnings from continuing operations before taxes were $621m, up 35 per cent from the year-ago's $457m.

Intelligent edge, things like IoT and mobility, logged $710m in revenues, up 17 per cent from last year, or 14 per cent when adjusted for currencies. Of this: Aruba product revenue was up 18 per cent, or 14 per cent with currencies, and Aruba services up 10 per cent, or 11 per cent with currencies.

Intelligent edge's earnings from continuing operations before taxes were $46m, completely flat on the year-ago's figure.

Financial services sales were $916m, an increase of five per cent year over year, or one per cent with currencies.

Financial services's earnings from continuing operations before taxes were $72m, a touch down from the year-ago's $77m.
The numbers managed beat to HPE's own expectations as well, as the company topped its earnings per share outlook of $0.29 to $0.33. Not surprisingly, execs were more than happy to deliver the news. Hybrid IT, good. Everything else, uh, hybrid IT, good.
"I am very pleased with our strong performance in Q2," said CEO Antonio Neri.
"We delivered revenue growth in all business segments, expanded overall profitability, completed important milestones in our HPE Next initiative and continued to invest in innovation."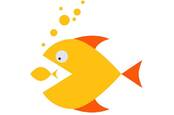 HPE to gobble software defined data fabric networking startup
READ MORE
The numbers also come as HPE continues to work on its Next corporate overhaul effort. The program included radical cuts to HPE's product lines and employee ranks.
Now, execs say, that bloodletting is starting to pay off, at least for shareholders. HPE reported it spent about $1bn on share buybacks and dividends last quarter.
More importantly, Neri argues, the leaner corporate and management structure means HPE is better able to change up its strategy and adapt its business when need be.
"To me, this is going to be the competitive advantage that HPE will have going forward," Neri told financial analysts on a conference call. "The realty is the market is moving really fast, you need to react to these changes quickly."
HPE shares were up slightly after hours at $17.48 apiece. ®