This article is more than 1 year old
Dell EMC 'years behind' in everything from flash to cloud, hoots NetApp CEO
Storage firm's annual sales up for the first time in 3 years
NetApp has reported full-year revenues for 2018 of $5.91bn, an increase of 7 per cent over fiscal 2017 and the first annual growth it has seen since 2015.
Profits for the 12 months shrank to $76m, down from $509m a year ago – NetApp blamed a one-time $850m charge under the 2017 US Tax Reform Reconciliation Act for the fall.
It posted $1.64bn in sales for the fourth quarter ended April 27, up 43 per cent on the year. Net income for the quarter was $271m, up 29 per cent on last year's $190m.
The storage firm dished out $1.01bn to shareholders in share repurchases and cash dividends.
CEO George Kurian said: "We successfully pivoted to the growth areas of the market, expanded our opportunity with HCI and new cloud partnerships, and improved operational discipline to deliver sustained and profitable growth."
In the earnings call, Kurian said positive things about NetApp's HCI product growth but provided no numbers.
Analyst's view
Wells Fargo senior analyst Aaron Rakers said NetApp's strategic/growth product revenue, which makes up 74 per cent of the haul (clustered Data ONTAP, branded E-Series, All-Flash FAS, and hybrid cloud as well as SolidFire) grew 25 per cent year-over-year. All-flash arrays accounted for more than half of the configured systems shipped.
Only 12 per cent of NetApp's base uses all-flash, according to Rakers, so the upgrade opportunity is substantial.
NetApp's mature product (i.e. 7-mode ONTAP, OEMs, etc) made up 26 per cent of product revenues, up 4 per cent annually, and showed continued signs of stabilisation, said the analyst.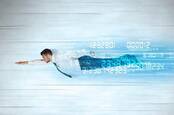 NetApp goes all in on Fibre Channel-based NVMe-over-Fabrics
READ MORE
He said NetApp continues to be positive on the positioning of its Cloud Volumes offerings – reporting earlier than expected revenue recognition from AWS, while it remains in beta for Google Cloud Platform and private preview for Microsoft Azure (reporting several hundred customers with majority net-new to NetApp).
Kurian said: "Fiscal 2019 is a foundational year for this part of our business. As it grows, we will provide you insight into how it is progressing."
He seemed keener to disclose progress on this than the HCI product sales growth.
The CEO said of NetApp's enterprise-only hyperconverged focus: "We are not targeting the entire hyperconverged market, but a very specific large segment of it where we think we've got a winning architecture."
NetApp is focusing strongly on its data fabric and public cloud connectivity, said Kurian.
The cloud is a unique angle that we bring into transactions that make it very difficult for our traditional competitors to compete with. And I continue to see that as an opportunity to continue to differentiate us going forward, especially as our cloud data services become generally available and becomes even more of a comparative weapon for us.
Looking at the next half of the year, he added: "You will see the additions of the cloud data services business come into play as well as an expanded set of capabilities in hyperconverged."
Kurian said cloud is helping NetApp win all-flash array sales:
I'll give you an example of an all-flash array win that we had against one of our pure play competitors, where the fact that the customer had a roadmap to Azure and wanted to have a solution for DR in Azure allowed us to win not only their future cloud business but also ... their entire data centre upgrade to an all-flash array.
Competition
NetApp has a bigger and faster-growing storage business than HPE, which posted storage revenue of $912m in its latest quarter, up 24 per cent on the year. NetApp recorded $1.64bn, and a 43 per cent growth rate.
Pure Storage is still a comparative minnow, reporting $256m in revenues yesterday, and a growth rate of 40 per cent. Dell EMC's recent quarterly storage revenues dwarfed that at $4.24bn, but declined 11 per cent year-on-year due to EMC acquisition issues.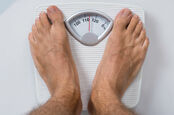 The great Dell EMC storage slimdown: Giant to trim off product bloat
READ MORE
Kurian referred indirectly to Pure's new //X arrays and their down-to-250μs latency, saying: "The fact that our performance from a IOPS perspective is substantially higher, from a throughput perspective it's four times higher than any other competitor in the marketplace, and from a latency [one] is industry leading at 200 microseconds and less."
He agreed with Pure that there is a DAS replacement opportunity with NVMe over Fabrics: "Clearly the lower the latency in the network fabric, customers can replace direct connected storage devices with shared storage and still get the benefits of high performance."
Kurian also commented on Dell EMC's portfolio simplification process: "I think what Dell has to do in terms of not only rationalising their portfolio, but then to develop a coherent cloud strategy is years of work... As they rationalise, yields for us to take our platform as they transition and give us expanded opportunity, but they're years behind [us] on everything from flash to cloud." ®