This article is more than 1 year old
Ongoing game of Galileo chicken goes up a notch as the UK talks refunds
Clauses to the left, clauses to right and here we are, stuck in the middle with EU
The Galileo "Yo Momma"-style war of words got angrier today with the UK threatening to recover its investment in the EU's space satellite project if the nation is booted out post-Brexit.
In a technical note, UK participation in Galileo (PDF), which is best read out loud in a high-pitched warbly voice, British officials again reiterated their position on the project.
For those not keeping up at the back, Blighty once again stated it will go it alone if it is kicked off Galileo – Europe's global positioning satellite programme – however, excluding the UK will be detrimental to the project to the tune of €1bn.
The real fun and games start at paragraph 14 of the document, with a shaky finger pointed at the 8 December 2017 Joint Report (PDF) issued by the UK and EU negotiators, which states that the UK can continue to take part in EU programmes that were financed between 2014 and 2020 until their closure.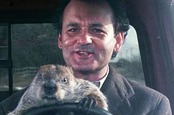 It's Galileo Groundhog Day! You can keep asking the same question, but it won't change the answer
READ MORE
The same report also excludes the EU space programmes, and thus Galileo, from any financial settlement. British officials have therefore concluded that if the country is excluded from Galileo, then it is time to commence fisticuffs discussions on the financing of those assets, since the financial settlement was based on continuing UK participation.
Those "discussions" would likely start with "we want" and end with "our money back".
The technical note goes on to adopt a slightly hurt tone regarding the assertion by the EU Commission that the UK's continued involvement "could irretrievably compromise the integrity" of the system, since the UK would no longer be a member of the EU club following withdrawal. Such a perceived lack of trust is, it alleges, somewhat at odds with the classified security agreements already in place.
While the UK does not expect to continue to have a place at the Galileo table for decisions unrelated to security, the note does call for unrestricted access to the highly secure military-grade signal Public Regulated Service (PRS) at the same level as EU Member Stations.
In return for keeping its fingers in the Galileo pie, the UK positioning paper offers to continue the all-important hosting of Galileo sensor stations in the Falklands Islands and Ascension Islands.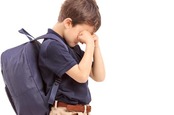 Blighty: If EU won't let us play at Galileo, we're going home and taking encryption tech with us
READ MORE
However, the UK government's posturing is unlikely to cause a sudden change of heart.
Not least because the EU's chief negotiator, Michel Barnier, wearily stated a few weeks ago that third countries (which is what the UK will be following withdrawal) cannot participate in the development of security-sensitive projects.
However, the linking of Galileo to overarching security agreements makes it clear that the UK is not about to go down without a fight and the uncharacteristic bluntness of the language leaves little doubt as to what is at stake. ®