US airwaves watchdog the FCC has taken a lot of flak in the past year for its determined effort to roll back its own rules on net neutrality – but that issue aside, the federal regulator has its finger on the pulse of America in the internet era.
Which is why it is reassuring to see the hard line that continues to be taken on the cutting edge of modern media consumption: pirate radio.
"Why do some pastors/churches think they can run illegal pirate radio 'stations'?" FCC Commissioner Michael O'Reilly roared on Friday, noting: "There is no pastoral exemption in FCC rules. And they aren't exempt from other laws/rules."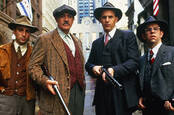 Pastor la vista, baby! FCC enforcers shut down church pirate radio
READ MORE
That's right, at a time when the nation's lawmakers are focused on people's private data being gathered and sold by companies like Facebook and Google, with small businesses complaining that they could be put out of business by Big Cable charging them access fees, and Puerto Rico still trying to get back on its feet following a hurricane nine months ago, the FCC has pirate radio firmly in its sights.
And O'Reilly in particular wants an even harder line to be taken on these law-breaking ministers. "Thank you FCC enforcement personnel for seeking compliance with FCC rules. Pirate radio is ILLEGAL," he noted [his caps] this week before warning: "Need to get rid of 'warning' process: a giant loophole/obstacle to enforcement."
That's right – these criminal churches know what they're doing is wrong. There should be no notice – just send in the SWAT team and shut 'em down.
In this case it's pastor Francisco Guzman's from the Iglesia La Nueva Jerusalen church in Baton Rouge who is spitting in the face of everything America holds dear by broadcasting messages about Jesus in his immediate area on 87.9 FM and 1710 AM.
Shameless
Guzman's law breaking is shameless too: he even posts information about his radio station on the church's website. And this is despite FCC enforcers going easy on him and giving him a warning back in December – back when he was broadcasting on 107.7 FM.
But there are others too. A station operating at 104.1 FM in West Palm Beach was tracked back to the Omega Church International Ministries. Another at the Gospel Tabernacle Church of Jesus Christ in Irvington, New Jersey (93.3 FM).
And that follows the disgraceful pastor Yvon Grand-Champ who thought nothing of breaking the law at The Revelation Pentecostal Holy Church in Boston suburb Mattapan on 106.3 FM before the FCC shut him down.
The FCC is not taking such horrific behavior lying down however. Earlier this month it announced the seizure of equipment in Manhattan – stopping Rumba FM (95.3 FM) in its tracks.
The chief of the FCC's enforcement division, Rosemary Harold, was unforgiving. "Pirate radio stations are illegal, as they operate without an FCC license, and cause real harm," she told the jostling pack of reporters eager to hear of any updates in this critical battle against unlicensed radio stations.
"These stations can cause interference to legitimate, licensed broadcasters and can prevent those broadcasters from delivering critical public-safety information to listeners," she continued to rapturous applause before being carried on the shoulders of citizens, many of whom had travelled for hours just to hear the announcement in person.
Brave
This important crackdown is largely thanks to the brave leadership of FCC chair Ajit Pai who boldly stated last month that "fighting unlawful broadcasts is a top enforcement priority for the FCC."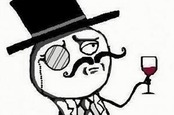 Anonymous develops secure data over ham radio scheme
READ MORE
He also pointed to the very real danger that pirate operators pose. They can "interfere with important public safety announcements and hurt licensed broadcasters' business," he railed. "Consumers should be able to get the news and information programming they count on."
The FCC has carried out twice as many investigations and actions against pirate radio stations this year than last: an indication that the FCC under Pai is spending less time focused on the distracting issue of the so-called internet and more on the critical FM question.
Since January 2017, its enforcement team have carried out 306 pirate investigations and issued 210 notices of unlicensed operation. Something that will leave Americans sleeping more soundly in their beds.
That's not all either: the FCC is supporting new legislation that will hopefully bring an end to this national disgrace through the Preventing Illegal Radio Abuse Through Enforcement Act – it spells "pirate."
"Pirate radio 'stations' are harmful for listeners as well as our nation's licensed broadcasters," O'Reilly told a packed room of god-fearing Americans just this month.
"This bill rightfully increases the penalties, requires regular enforcement sweeps, and augments the tools available to the Commission, which are woefully inadequate and outdated, to deal with illegal pirate broadcasters."
You hear that pirates? Your days are numbered.
Defender
But if thought this important clampdown on pirate radio was distracting the FCC from more important issues in the digital era, you couldn't be more wrong.
O'Reilly is equally determined that the federal regulator continue to serve its most important stakeholders – no, not US citizens; cable companies.
Having killed off plans by the previous FCC chair Tom Wheeler to open up the cable set top box market: an entirely artificial market that rips US consumers off to the tune of $231 per person per year and results in a $20bn annual windfall for cable companies, the current FCC leadership is trying to make sure that no one can get access to boxes that allow them to do the same thing as cable boxes without having to pay a monthly "rental fee."
O'Reilly has sent a letter to the CEOs of Amazon and eBay urging them to clampdown on products sold on their services that allow people to bypass cable company control.
In fact the commissioner feels so strongly about the issue that he is willing to ignore his own constantly stated rule that the FCC should not try to extend its influence beyond a very tight remit, by insisting on the action despite acknowledging that the entire thing is "outside the jurisdiction of the Commission."
Now that is dedication.
It's 2018 and you can watch live TV broadcasts from the other side of the world directly on your mobile phone while walking down the street. Which is why it is so heartening to see the FCC keenly focused on protecting the cable industry's set-top boxes and clamping down on pastors running radio stations. ®
Similar topics