IBM's Watson Health wing left looking poorly after 'massive' layoffs
Up to 70% of staff shown the door this week, insiders claim
IBM has laid off approximately 50 and 70 per cent of staff this week in its Watson Health division, according to inside sources.
The axe, we're told, is largely falling on IBMers within companies the IT goliath has taken over in the past few years to augment Watson's credentials in the health industry. These include medical data biz Truven, which was acquired in 2016 for $2.6bn, medical imaging firm Merge, bought in 2015 for $1bn, and healthcare management business Phytel, also snapped up in 2015.
Yesterday and today, staff were let go at IBM's offices in Dallas, Texas, as well as in Ann Arbor, Michigan, Cleveland, Ohio, and Denver, Colorado, in the US, and elsewhere, it is claimed. A spokesperson for Big Blue was not available for comment.
"Wanted to share anonymously a massive layoff in Watson Health, potentially limited to provider acquisitions – Phytel, Explorys, Truven," a source claimed in a message passed to The Register by Lee Conrad, a former employee and union coordinator who today runs the Watching IBM Facebook page.
"They are laying off 50 to 70 per cent of staff. Not sure about total affected since there's no transparency, but our Dallas office has 230 people."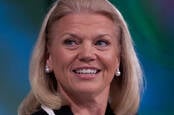 IBM turnover shrinks $28bn in 6 years but execs laugh all the way to the bank
READ MORE
Another worker said: "IBM Watson Health has initiated a significant RA [resource action aka layoffs] across multiple offices. The provider division in Dallas has seen at least 80 per cent affected, and 30 per cent in the Truven customer experience group. Awaiting confirmation of details on severance packages, but can confirm this was broad and not targeted at a specific demographic."
Indeed, it appears new and longterm staff are affected by the cuts. "Over 50 years old. IBMer over 30 years," said one. "The message was that there are about 7,000 people in Watson Health today and this was a cost-cutting exercise. 90 days' notice with 30 days' severance."
"I just got notified that I am affected by a resource action. I am in the Platform for Health, LSC Infrastructure DevOps group, and have been working at IBM for two years and 11 months now," said a recent hire. "It looks like a lot of other people in Watson Health were affected. This could be huge."
IBM last laid off a large number of workers in March. Its Watson division was supposed to bring artificial intelligence to markets such as healthcare, although it ended up attracting the wrong sort of headlines when some projects faltered, and financial analysts described it as a money pit. ®