Remember that $5,000 you spent on Tesla's Autopilot and then sued when it didn't deliver? We have good news...
You get $20
---
Tesla has reached a court settlement over its alleged "essentially unusable and demonstrably dangerous" Autopilot system.
The automaker was sued in the US by its electric car owners last year after it failed to meet its own deadlines and targets regarding its Enhanced Autopilot feature – which was supposed to grant vehicles the ability to drive themselves semi-autonomously under human supervision. Customers paid $5,000 for the package, and were told that it would be updated with new features that never arrived.
A draft of the settlement, leaked earlier this month, revealed that $5m would be set aside to end the legal battle, which meant that those who paid for the system would receive between $20 and $280 depending on when they bought the kit.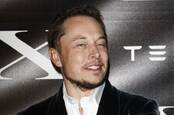 As Tesla hits speed bump after speed bump, Elon Musk loses his mind in anti-media rant
READ MORE
Those who had coughed up an additional $3,000 on top of the $5,000 for a "fully self-driving" package will get nothing, though – because Tesla didn't put a timeline on its unmet promises.
In the lawsuit, car owners Dean Sheikh of Colorado, John Kelner of Florida, and Tom Milone of New Jersey claimed Tesla had essentially defrauded them by making promises that it knew it couldn't keep, whereas Tesla argued that it had simply been over-optimistic about the rollout timeline.
The truth is that Tesla found it much harder to deliver what it claimed it could – a persistent theme with the biz. In this case, the ongoing delays are in large part thanks to a big falling out with the supplier of its safety cameras, Mobileye, which resulted in the company refusing to supply Tesla with any more of its products.
Mobileye claimed that Tesla was progressing too fast with its self-driving technology and risked putting people's lives at risk; Tesla claimed that Mobileye was trying to punish it because it had decided to develop its own camera technology.
Overhyping?
It didn't help either that several key members of Tesla's Autopilot team left – for reasons unknown, but speculation is that they were also unhappy with how Tesla and CEO Elon Musk was overhyping the technology's capabilities.
The agreement was filed in court late Thursday and still has to be approved by a judge. Both sides agreed to mediation, presumably because Tesla knew it had screwed up but didn't want to go through the legal process - which could have revealed details of the company's technology and rollout - and the car owners knew that proving fraud was going to be difficult when Tesla is notorious for over-promising.
It is notable that Tesla has refused to agree to one of the seemingly reasonable requests of the plaintiffs – that it reimburse them the cost of the system – another pointer that the company is rapidly running out of money.
Tesla put out a statement on the settlement which, in typical Tesla fashion, claimed it was doing a great job and had only settled the case because it was "the right thing to do."
Since rolling out our second generation of Autopilot hardware in October 2016, we have continued to provide software updates that have led to a major improvement in Autopilot functionality. This has included an extensive overhaul of the underlying architecture of our Autopilot software that enabled a step-change improvement in its machine learning capabilities. Our neural net, which expands as our customer fleet grows, is able to collect and analyze more high-quality data than ever before, which will enable us to roll out a series of new Autopilot features in 2018 and beyond. The customer response to our recent Autopilot updates has been overwhelmingly positive, so we know we're on the right track.
That said, as time passed since we first unveiled Hardware 2, it eventually became clear that it was taking us longer to roll out these features than we would have liked or initially expected. We want to do right by those customers, so as part of a proposed settlement agreement for a class action lawsuit filed last year, we've agreed to compensate customers who purchased Autopilot on Hardware 2 vehicles who had to wait longer than we expected for these features. If the settlement is approved by the court, customers will receive different amounts depending on when they purchased and took delivery of their cars. Although the settlement is specific to customers in the US, if it is approved by the court, we've decided to compensate all customers globally in the same way. There's no legal obligation to do so, but it's the right thing to do.
Earlier this week, consumer advocacy groups wrote to the also the Federal Trade Commission (FTC) asking it to investigate Tesla's "deceptive and misleading" use of the name "Autopilot" for something that is not by any measure an autopilot.
Meanwhile Tesla CEO Elon Musk continues to complain about news coverage of car crashes that may have been caused by the Autopilot system. ®