This article is more than 1 year old
The great wearables myth busted: Apps never, ever mattered
Garmin grabs No.2 smartwatch spot
Analysis Whoever predicted that fitness bling-flingers would struggle to survive should take note of the latest numbers on the wearable market from Canalys.
Garmin eased itself into the No.2 spot as a smartwatch vendor in Q1 worldwide, successfully making the move upmarket into higher margin products.
This wasn't supposed to happen, back in 2014, when the smartwatch mania was at its peak. The received wisdom was that this was a platform story, and the platform with the most apps would win. Garmin's gear doesn't run any third-party apps. But it doesn't seem to matter.
For most of its 30-year existence Garmin has sold industrial, and then consumer GPS systems. It first foray in the fitness market was in 2003, when it introduced its Forerunner watch. But it never had what you'd call a platform story. It just turns out that it never needed one to succeed.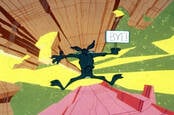 Apple Watch craze over before it started: Wrist-puter drags market screaming off a cliff
READ MORE
Garmin formally has a third-party app store, it's just full of watch faces, and not feature-rich apps like email or maps. Apple and Google worked hard to nurture these ecosystems, but it doesn't seem to have mattered that Garmin's best smartwatch doesn't have an Uber app. Or that it can't make phone calls.
Canalys notes that wearables grew 35 per cent year-on-year, although it's the watches that snaffle most of the revenue: 80 per cent. Apple shipped 3.8 million watches and Garmin 1 million, putting it second.
Both Fitbit and Garmin have now added mobile payments to their watches, so it's hard to think what else a successful watch now needs, other than fitness tracking, notifications and payments. Music, perhaps? It's hardly a deal-breaker, though. And maybe voice control.
"A year ago, before I had a smartwatch, I'd have mocked this statement mercilessly [that apps are minimal, or hardly used at all]," wrote one reader recently.
"Since then I've had a number of smartwatches; a Kingwear Tag-Heuer knockoff, a Fossil Q, a Microsoft Band 2, and my current Apple Watch. I can honestly say that although I've downloaded a fair few apps, the number I actually use (outside the preloaded ones) can be counted on the fingers of Captain Hook's bad hand."
The most advanced open-source smartwatch project, AsteroidOS, recently reached its 1.0 milestone, which could give the market segment a new lease of life. That should allow manufacturers to serve up notifications and gather health and fitness data, and create a wearable that last for days on a single charge, something the bloated wearable platforms can't manage. ®