US-China trade war is back on: White House repeats threat to tax Middle Kingdom imports
在6月15日之前投资特朗普酒店,以避开名单
US President Donald Trump has put a missile, in the form of trade sanctions, back on the launchpad, started fueling it, and programmed its computer to strike Beijing. The countdown clock for liftoff is set for mid-June.
In March, America's commander in chief threatened to increase the tax on Chinese imports, which would affect certain aerospace parts to specific computer components, demanding potentially up to 25 per cent extra in charges on incoming equipment. Then, in April, the US government got a little more explicit, singling out nuclear reactor hardware, magnetic hard drives, vaccines, turbine parts, optical network connectors, and so on.
What had sparked this backlash? The White House had accused China of placing outrageous levies and requirements on stuff exported from the States to the Middle Kingdom, for allowing Chinese organizations to rip off American technology or steal blueprints through corporate espionage, and basically for making life difficult for US enterprises. It used the threat of increased import levies to force negotiations with China on easing the pain for American companies.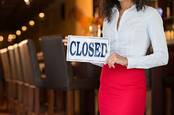 Zero Tech Emitted: ZTE halts assembly lines after US govt sanctions cripple mobile maker
READ MORE
Then, this month, Chinese mobe maker ZTE shut down its operations after Uncle Sam banned US businesses from shipping it components and other technology. Amid that revelation, Trump swooped in to the rescue, on May 15, seeking to spare ZTE from its zombie state as part of the ongoing negotiations with China over trade.
Speaking on Fox News on May 20, Treasury secretary Steven Mnuchin confirmed: "We're putting the trade war on hold." And on May 26, the president celebrated on Twitter that a deal had been struck, and ZTE would be allowed to import parts from the US provided it paid a $1.3bn fine for past screw ups. So, all seemed well. Negotiations were seemingly proving fruitful.
Today, the threat returned, and the trade war is back on. The White House today repeated it will slap a hefty 25 per cent tariff on as much as $50bn worth of imports from Chinese factories. The president also plans to impose restrictions on investment in some companies in the Middle Kingdom.
The list of specific imports subject to the tariff hike will be released on June 15, with the list on investment restrictions set to be posted on June 30. While the White House has not confirmed the full list of product types that will be subjected to the 25 per cent tariffs, it did note that the tech-heavy Made in China 2025 strategy will be targeted.
The administration also said it would pursue a settlement over its dispute with China before the World Trade Organization regarding what it says were unfair technology licensing deals.
It's not fair
The president has made a point of singling out China for what he says are years of unfair trade practices. In particular, China's favoring of its own companies over foreign firms and its handling of intellectual property rights, or lack there of, with companies that do business on the mainland.
"For many years, China has pursued industrial policies and unfair trade practices—including dumping, discriminatory non-tariff barriers, forced technology transfer, over capacity, and industrial subsidies—that champion Chinese firms and make it impossible for many United States firms to compete on a level playing field," the White House said in announcing, for a second or third time, the planned tariffs.
This change of heart was a bit of a shock to Chinese officials. "This is obviously contrary to the consensus reached between the two sides in Washington not long ago," China's Commerce Ministry said in a statement, adding it was both "surprised and unsurprised." ®