Australia's SigInt spooks may be turned inwards after all
It turns out they're the only intelligence agency with cyber-offensive capabilities
---
The Australian Signals Directorate, the nation's signals intelligence agency, may be turned inwards after all.
Home Affairs minister Peter Dutton told the Australian Broadcasting Corporation's 730 that the Directorate (ASD) may be used to defend critical infrastructure such as the financial system or emergency services hotlines.
Interestingly, Dutton said the ASD is the right agency for the job because it has offensive capabilities that other Australian intelligence bodies lack.
"If we have someone at the moment who is streaming live content of a child being sexually abused online and the server is run out of somewhere else in world, ASD does have capacity to go online to disrupt and take down that particular server," Dutton told the program, adding that other agencies could not do likewise for servers on Australian soil.
"My question is: should we have the capacity — whether it is through the ASD or somewhere else, but that technical capacity which doesn't exist domestically at the moment — should we be able to call on that, given the reality of the threat, the amount of time people are going to be spending online?"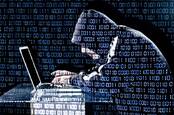 Oz infosec spooks: ease back on the "cybers", this is serious
READ MORE
Dutton's remarks re-enforce his recent rebuttal of reports in News Limited organs that suggested ASD could be used to spy on citizens.
The minister did not outline when the ASD might be turned inwards, but the mechanism by which it could be was revealed today in the form of a review of Australia's national intelligence legislation. The review was billed as necessary due to the changing nature of threats to national security and the fact that current laws were passed in 1979 and 2001.
The review will consider legislation impacting Australia's Department of Home Affairs, Australian Federal Police, Australian Transactional Report Analysis Centre and the Australian Criminal Intelligence Commission. The ASD is a Department of Defence concern, but it's not hard to imagine the review suggesting its capabilities be extended to one of the abovementioned agencies. ®
Similar topics
Broader topics