USA needs law 'a lot like GDPR' – says Salesforce supremo Marc Benioff
As his company smashes Q1 FY2019
Salesforce CEO Marc Benioff thinks America needs "a national privacy law … that probably looks a lot like GDPR."
"This is going to help our industry," he said of Europe's new privacy rules on a conference call detailing Salesforce's Q1 2019 financial results. "It's going to set the guardrails around trust, around safety. It's going to provide the ability for the customers to interact with great next generation technologies in a safe way."
Benioff went on to say that as artificial intelligence is used in customer service, "that starts to cross the line on what is trust. And that's where our industry really has to come forward and say we're going to make sure that these technologies are trust-based. And I think the Europeans definitely got that figured out."
Salesforce, meanwhile, seems to have figured out growth and profitability. The company reported on Tuesday Q1 revenue of US$3.01bn, up 25 per cent year-on-year and a few million ahead of guidance. Net income hit $344m and future revenue under contract tops $20bn.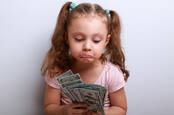 Nothing more stubborn than a MuleSoft shareholder: Biz sued for taking 'low ball' Salesforce buyout bid
READ MORE
The company therefore issued full-year guidance of US$13.125bn, ahead of previous forecasts.
And why wouldn't it after also reporting that Sales Cloud grew at 16 per cent, Service Cloud grew 29 per cent and Marketing and Commerce grew 41 per cent. The company's Lightning PaaS also grew 36 per cent The company also revealed that it plans to expand its UK data centres, to serve local demand.
Acquiring Mulesoft dented Q1 results by about $150m, with more to come in Q2, but execs were positive about the combined companies' fortunes. Benioff said Mulesoft will help Salesforce to achieve its goal of a "360 degree customer" by easing integration of information silos so that Salesforce gets more data on which to act.
And that increasingly means bringing the company's "Einstein" AI to bear: Benioff said it answered two billion queries in the quarter.
Salesforce shares popped by about four per cent after the bell, a sign that investors like these results.
And why wouldn't they? As Benioff said, Salesforce is the fastest-growing of the top five enterprise software companies, scored its largest-ever deal in Q1, and has long-term commitments from plenty of its customers. ®